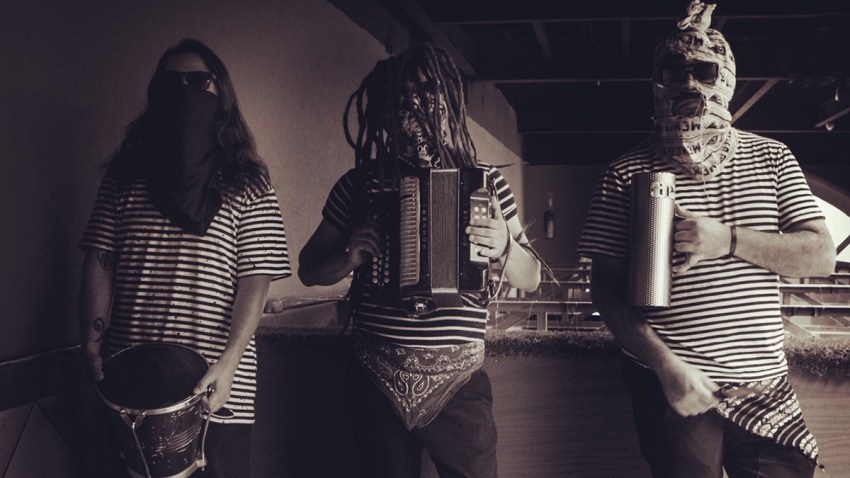 Keep us company, San Diego: Our next SoundDiego LIVE party takes over the Holding Company in Ocean Beach tonight (Friday, July 26) with three great bands, host extraordinaire Tim Pyles (who, of course, you know from 91x, our own Saturday night TV show on NBC, and pretty much anywhere music is performed around town) -- and a craft-beer happy hour courtesy of Mason Ale Works!
RSVP for SoundDiego LIVE tonight at the Holding Company in Ocean Beach!
Not to brag or anything but our upcoming soiree marks the 66th time we've gathered bands, beer and bunches of fun times together under the SoundDiego LIVE banner! Friends, that's no small feat and we couldn't have done it all without you!
The Scene
Food. Fun. Lifestyle. Features. All in America's Finest City.
Anyway, we digress. Onto details: For next week's party at the Holding Company (located at 5046 Newport Ave.), we've enlisted none other than La Diabla as our headliner!
Pyles is stoked: "From the most dangerous city in the world comes La Diabla, which translates into 'the she devil,' a band that mixes the traditional sounds of Columbia, making cumbia rhythms for your hips to shake to. They are very mysterious, as their faces are always covered and they speak through the music. Also, did someone say accordion solo? Their sound is frenetic and you won't be able to stop yourself from moving."
We're switching things up in a big way for the second band on the bill (and we know you're gonna dig 'em): Jonny Wagon & the Tennessee Sons. "Jonny is originally from Memphis, Tennessee before he moved to San Diego and formed Behind the Wagon," Pyles told us. "And the Tennessee Sons are a who's who of local musicians -- so put your cowboy boots on for some real country rock and soul."
Last but definitely not least, we tapped up-and-comers Sweet Tooth to open because they've been packing rooms around town with great tunes. Pyles enthused: "We all have one, a sweet tooth. In this case, it's three surfer dudes from San Diego creating power-pop rock & roll that is catchy as can be. Don't miss them, they kick off the show!"
Our craft-beer happy hour starts at 8 p.m., so be sure to show up early for some Mason Ale Works brews! But remember: You've got to RSVP to partake in the sudsy freebies, so get on it!
RSVP for SoundDiego LIVE at the Holding Company in Ocean Beach on July 26!