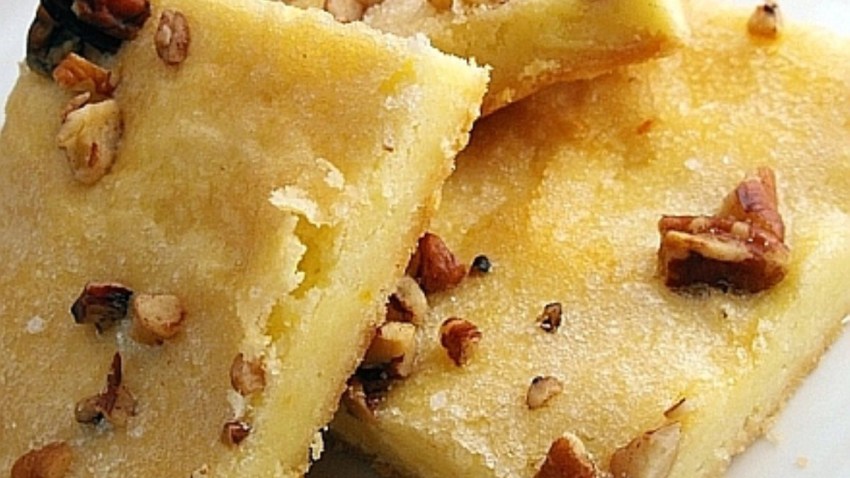 Looking for some Christmas cookies to leave for Santa or share with friends? Don't dirty a pan or lift a finger: Local businesses and bakeries are heating up their ovens on your behalf. Bring your sweet tooth to these Yelp-approved spots for a festive bite.
Claire's on Cedros, Solana Beach
The line out the door for the breakfast bunch doesn't apply to those just seeking a pastry. Skip the crowd and head indoors to the counter for a coffee and assorted treats you can bite in to right away. From cakes, pies and tarts to its famous shortbread cookies, Claire's bakes 'em up fresh each day. Pro Tip: You can even purchase the mix for her famous pancakes.
The Scene
Food. Fun. Lifestyle. Features. All in America's Finest City.
The Cravory, Midway
This place is highly rated on Yelp with tons of San Diego love. A cookie-centric local bakery, it makes all your favorites and some you didn't even know existed, like the pancake and bacon flavor or the salted caramel cream. Seasonal flavors include December Cinnamon Swirl Eggnog, Crumb Bun, Gingerbread Latte, Peppermint Oreo Cheesecake and the hilarious, Lump of Coal Cookie. It's perfect to get the Grinch in your life into the holiday mood!
VG's Donuts & Bakery, Cardiff-by-the-Sea
Ignore the whole case of delicious looking donuts (if you can) and get a dozen delightful cookies instead -- or some of each. Why not! You won't be disappointed and this bakery has quite the loyal local following. Merry chocolate dipped Macaroons, Shortbread Thumbprints that melt in your mouth and cinnamon/sugar covered Snickerdoodles are just a few of the mouth-watering sweets here. This place is so popular it often sells out, so swing by early to get specific desired flavors.
Carlsbad Danish Bakery, Carlsbad Village
Warm and cozy, this small locally owned shop in downtown Carlsbad boasts cakes, Danish and French pastries and cookies galore. You'll discover sugar cookies that will satisfy any Santa, traditional Chocolate Chip (like mom used to make), plus an array of cream-filled delights. Try the delicious raspberry- or apricot-filled Bird's Nest Cookie, too, a specialty of the house.
The Secret Cookie Service, Serving San Diego Area
Have a late night craving? Holiday shopping exhausts you to the point of not leaving your house? Order in (24 hour notice) and let the Secret Cookie Service deliver right to your door. The deets of this local service are classified, but milk is included. You'll be dunking a freshly baked bite in no time and the black suited gentlemen won't share your sweet secret.
Uncle Biff's Killer Cookies, Hillcrest
Traditional to San Diego for over 20 years, these baked fresh daily treats have been satisfying sweet tooths for generations. You'll find fabulous flavors like almond toffee, oatmeal raisin, double peanut butter. The batches, baked fresh daily, are based on recipes from Uncle Bill's Grandma, affectionately known as "GaGa." The Unk's Chunk is a cookie monsters must have. Stop in or order 'em up to prove it.

Trish Sanderson is the community manager and marketing director for Yelp North County San Diego. She leads the local community of Yelp reviewers both online and off.