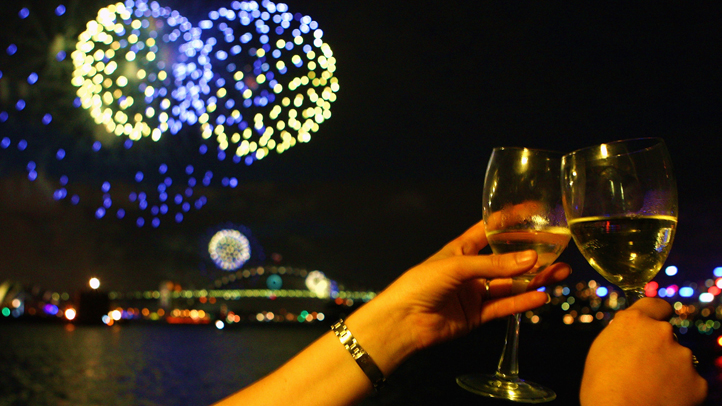 This Dec. 31 why not treat yourself to the best meal of 2012? After all, it's customary to celebrate the end of a year with a full stomach.

New Year's Eve is a time for gluttony – resolutions begin Jan. 1. See below what San Diego restaurants are serving up delightful holiday dishes.

Anthology
1337 India St., prices very
Rock out to 2013 at one of San Diego's best concert venues. The hybrid eatery/arena has a three-course menu that will certainly leave you feeling groovy.

Bertrand at Mr. A's
2550 5th Ave., $115
Wasn't your 2012 resolution to see all of San Diego? Knock it off the list by dining with a view of the city at Bertrand at Mr. A's.

Cafe Japengo
8960 University Center Lane, $59
There's nothing more California than grabbing some sushi on a holiday. Head to La Jolla for a spectacular selection of rolls and Asian fusion to toast in the New Year.

Craft & Commerce
675 West Beech St., $75-90
One of Little Italy's hippest restaurants is throwing a "something sorta fancy" soiree at 6 and 9 p.m. The prixe-fixe menu has everything from cured meats to a chocolate bar.

Fleming's Prime Steakhouse & Wine Bar
380 K St., prices vary
Holiday cocktails and a "celebration menu" offer luxe options this New Year's Eve. Bites include roasted lobster tail and Italian bacon mac & cheese.

Marina Kitchen
333 W Harbor, prices vary
If you've got an appetite, this is the place to go on New Year's Eve. There's the choice of either a three-course or six-course meal, which you can pair with any of the kitchen's premiere wines.

Pacifica Del Mar
1555 Camino del Mar, $92
Savor a four-course meal in Del Mar on Dec. 31, featuring hand-craft wines and tunes provided by DJ White.

Solace & the Moonlight Lounge
25 East E St., prices vary
A special menu of natural foods and cocktails will delight Encinitas residents, complete with tantalizing desserts such as pear gelato or a pine nut cookie. Sweet!

Truluck's
8990 University Center Lane , $125
Enjoy a surf and turf menu at one of San Diego's most luxurious steakhouses. Where else can you get crabclaws alongside prime ribeye?

Via Lago Trattoria
866 Eastlake Pkwy., prices vary
Via Lago Trattoria will have a menu full of its best 2012 plates on Dec. 31 plus a DJ spinning tunes into the New Year. Complimentary champagne will be provided at midnight.

Westgate
1055 Second Ave., $169
Welcome in the New Year with the Great Gatsby party downtown, easily one of the coolest dinner parties going on in San Diego. Tickets get you a five-course meal with wine, dancing, champagne and special midnight surprise.

Wine Vault and Bistro
2731 India St., $70-110
Early birds or latecomers can enjoy a prixe-fixe overflowing with food and wine this New Year's Eve. Seatings at 5 and 9 p.m. ensure you'll be watching the ball drop at midnight.

Where are you spending New Year's Eve? Tell us in the comments below.