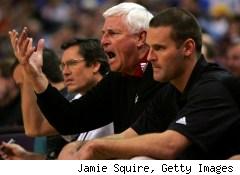 This calls for a cheers: four San Diego-based craft breweries were ranked winners at the U.S. Open Beer Championships in Ohio last month, beating out thousands of other breweries.
Ballast Point Brewing Company, Stone Brewing Co., Mission Brewery and the Coronado Brewing Company all took home awards.
Competitors entered nearly 4,000 beers into the championship, some breweries hailing from as far away as China and the Czech Republic.
The Scene
Food. Fun. Lifestyle. Features. All in America's Finest City.
Ballast Point Brewing Company won the Grand National Championship with three gold medals and one silver thanks to its Ballast Point Pale Ale, Calico Amber Ale and Sculpin IPA.
Stone Brewing Co. placed seventh overall: two gold medals and one silver with Stone Ruination Double IPA 2.0, Stone Delicious IPA and Stone Imperial Russian Stout.
Mission Brewery won two gold medals in the Hard Root Beer and Carrack Imperial Red Ale categories.
"We couldn't be more excited about the response our craft hard root beer has received in the market," Mission Brewery owner Dan Selis said. "We expect it to continue growing in popularity."
The Coronado Brewing Company won a bronze with its Barrel-Aged Stupid Stout.