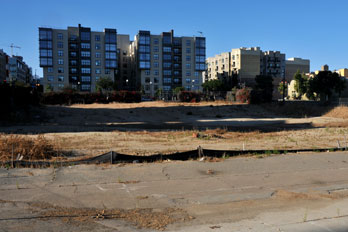 One list wasn't enough. There are way too many juicy burgers around San Diego. So get ready to salivate: It's our second mouthful of beefy Yelp-found favorites.
Pit Stop Diner: Oceanside
This local diner is classic and a popular hot spot for the beloved beef it brings to town. With burgers under $2, how can you not be a fan? If a simple slab won't cut it, get the 3 X 3 for fewer than $4 or the mushroom cheese. Pair it with homemade hard ice cream shakes and all the deep fried sides you crave, including onion rings to chili cheese fries.
The Scene
Food. Fun. Lifestyle. Features. All in America's Finest City.
Prepkitchen: Del Mar, Little Italy, La Jolla
Maybe not the first menu item that comes to mind when you think PK, but the WNL burger has a serious following among regional Yelpers, making it a meaty local favorite. This high quality burger comes perfectly cooked with Gruyere, applewood smoked bacon, caramelized onions and an over-easy farm egg. Order it up with the homemade potato chips.
BABS: Kerney Mesa
Bao's Awesome Burgers and Sandwiches has a secret seasoning and a delightful website. Both will get your mouth watering. What makes this burger unique? Well, they're stuffed with cheese for one thing, plus the price is right and it's grilled to perfection. There's even a breakfast burger filled with tater tots, Cajun sauce and a fried egg.
Oink And Moo: Fallbrook
We suggest going tried and true with the hand-cut, chuck steak-filled selections the chef has concocted. You won't go wrong with the Goat-a-licious burger. It's packed with bacon, goat cheese and tasty apricot/sundried tomato chutney, plus a topping of balsamic greens. You can even BYOB (Build Your Own Burger) complete with "Burger Bling" if you consider yourself a carnivore connoisseur.
Crazee Burger: North Park & Old Town
Purists beware: things get out of hand in the best possible way on this menu. While a simple sirloin patty is available, you'll also find options like the Wild Boar Burger made with pears poached in red wine, mushrooms, bacon cream and plum jelly. There's the Santorini (half beef, half lamb) and the El Jacobo chorizo and beef burger with queso fresco and jalapenos. You know you want it.
Halphen Red Burgers: Chula Vista
This joint's secret to success is clear: the Halpen's Red Hamburger Sauce. You can buy it bottled, but be sure to corral your herd in for a burger bite. They make 'em "real good" and simple, too. Big or small, they're served on buttered toasted brioche and come complete with the basics (read: fries). We suggest the aged parmesan and garlic variety and don't forget to get a hand-scooped strawberry shake.

Trish Sanderson is the community manager and marketing director for Yelp North County San Diego. She leads the local community of Yelp reviewers both online and off.