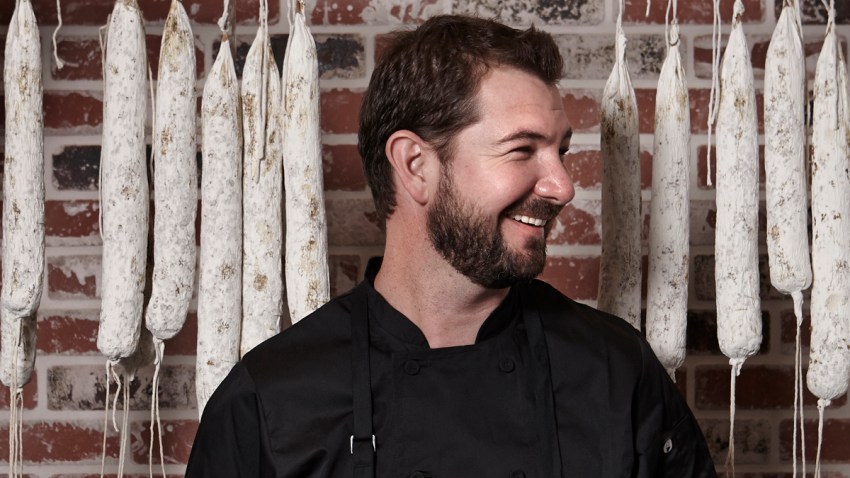 A popular eatery in downtown San Diego's East Village neighborhood will host a series of cooking classes this month teaching culinary basics with a gourmet twist.
Jsix Restaurant at 616 J St. is offering a line-up of "Chew" cooking classes led by Executive Chef Christian Graves.
The classes will be held each Tuesday in May. On May 12, attendees will learn the basics of cures, cultures and canning. On May 19, Graves will teach the basics of preparing pickles three ways. On May 26, the Chew class will tackle the perfect preparation for preserves.
The Scene
Food. Fun. Lifestyle. Features. All in America's Finest City.
Each class begins at 6 p.m. and will be held in the Jsix lounge. The classes cost $40 per person which includes instruction from the chef, a meal and two drinks from the bar.

In June, Jsix's Graves will partner with chefs from other well-known San Diego eateries for another culinary series called Kitchen Collaborations. The chefs will create unique menus centered on different themes.
For instance, the June 1 collaboration will have Graves pairing up with Matt Gordon of Urban Solace to whip up lobster-themed dishes. On June 8, Graves will partner with Hanis Cavin of Carnitas' Snack Shack with herbs as their cooking theme.
On June 15, Graves will collaborate with Pete Balistreri of Tender Greens on a "curded" theme. On June 22, Norbert Moniz of Tiger! Tiger! will join Graves for this theme: "surf & turf Midwest meets West Coast." Finally on June 29, Graves will pair up with Lhasa Landry of Heart and Trotter to put a spin on local meat dishes.
Kitchen Collaborations are every Monday in June at 6 p.m. and cost $40 per person, which includes four courses. Reservations are required.
Jsix held both the Chew classes and Kitchen Collaborations in February and March, and had much success with the projects. Thus, Graves chose to bring them back with a new, mouthwatering lineup.