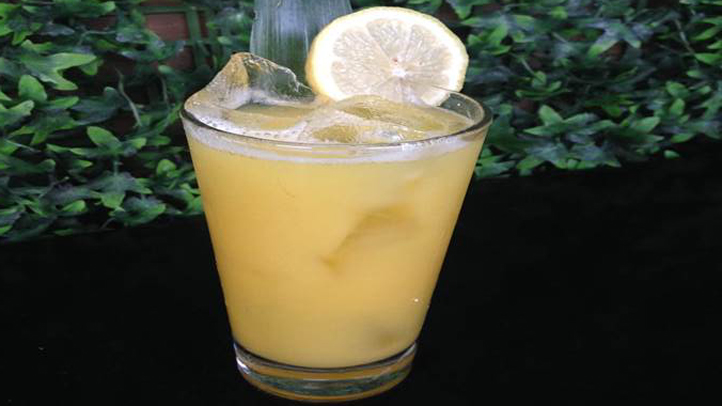 The following content is created in consultation with Jack Daniel's, the oldest registered distillery in the United States and producer of the world-famous Jack Daniel's Old No. 7 Tennessee Whiskey. It does not reflect the work or opinions of NBC San Diego's editorial staff. To learn more about Jack Daniel's, visit JackDaniels.com.
When it comes to beverages, San Diegans are serious about two things: Fresh pressed juice and delicious craft cocktails.
Thankfully, you can now enjoy the two together. As in, mixed in the same glass and slid across the bar into your eagerly awaiting hands.
Introducing Jack & Juice, an exciting new cocktail collaboration between Jack Daniel's and Juice Saves, exclusively available at celebrated East Village gastropub, Neighborhood. Combining the unmistakable taste of Jack Daniel's world-famous Old No. 7 Tennessee Whiskey with a 100 percent natural blend of cold pressed pineapple, pear, lemon, ginger and honey, Jack & Juice is as refreshing as it is nutritional.
And that's no coincidence. Juice Saves founder Lindsay Nader drew upon her extensive mixology background to come up with the tasty concoction. After cutting her teeth tending bar at New York City's acclaimed cocktail den PDT before heading home to consult for LA eatery Animal, Nader migrated south to San Diego, where she got back to her juicing roots by opening Juice Saves. Today, the hip East Village hangout offers a contemporary twist on the conventional juice bar experience, purveying cold-pressed blends that are extracted through a state-of-the-art, California manufactured hydraulic press. The result? Delicious juices made from fresh fruit and vegetables that deliver essential vitamins, nutrients and enzymes.
It was only natural, then, that Nader combined her love of craft cocktails and her love of "Slow Juicing" to create Jack & Juice, a one-of-a-kind, locally-sourced beverage. Add the ambience of Neighborhood, recently ranked "Beer Bar of the Year" by Draft Magazine, to sip it in, and you've got a match made in heaven...
Or, better yet, San Diego. Cheers, everyone.