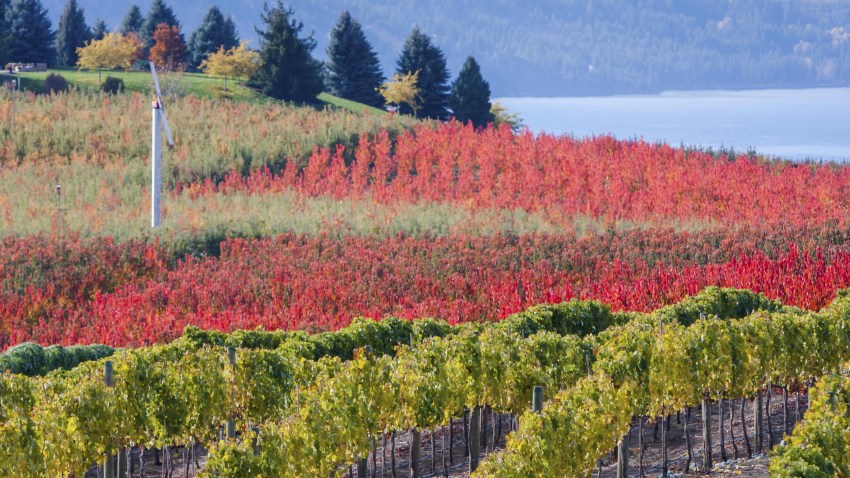 This article is sponsored by Washington State Wine. It does not reflect the work or opinions of NBC San Diego's editorial staff. To learn more about Washington State Wine, visit WAwineSD.com.
For the seasoned oenophile, there's nothing like discovering your new favorite wine. You uncork the bottle giddy with anticipation, pour that first aromatic glass and savor the smoothness, the subtle notes, the bold flavors.
But here in California, where we've tasted everything from Napa to Temecula Valley, it can be difficult to discover another exciting wine maker, let alone be wowed by one.
The solution? Washington State, a terroir teeming with vineyards and vintners of such distinct character that you'll discover a hidden gem inside each bottle of their award-winning wines. Even better? It's never been easier for San Diegans to taste all Washington State has to offer thanks to a slew of local promotions at retailers like Ralph's, Costco and San Diego Wine Co., plus restaurants like Marina Kitchen, Blue Point, Island Prime and more.
Home to over 40 grape varieties, including Cabernet Sauvignon, Merlot, Syrah, Riesling, Pinot Gris and Chardonnay, Washington State benefits from a diverse landscape. From the glacially-carved Columbia Gorge to the golden, sun-kissed fields and pine-flanked mountainsides of the Cascades, Washington State is home to an array of regions, altitudes and microclimates ideal for growing a wide variety of grapes.
It's why grape growers from all over the world have flocked to the state, creating a wine-making region that is both established and emerging, a creative community where working the land and experimenting with ideas go hand in hand, all in an effort to bring the terroir to life.
And it's working. Not only has Washington State become the second-largest premium wine producer in the U.S., it also has a higher percentage of wines awarded 90+ points by Wine Spectator than any other wine region for six years in a row.
So do your palate, your friends and your family a favor tonight by treating everyone to some of Washington State's finest (and, we might add, very affordable) wine.
To learn more, from recommendations and regions to wine tours and events, visit WAwineSD.com.