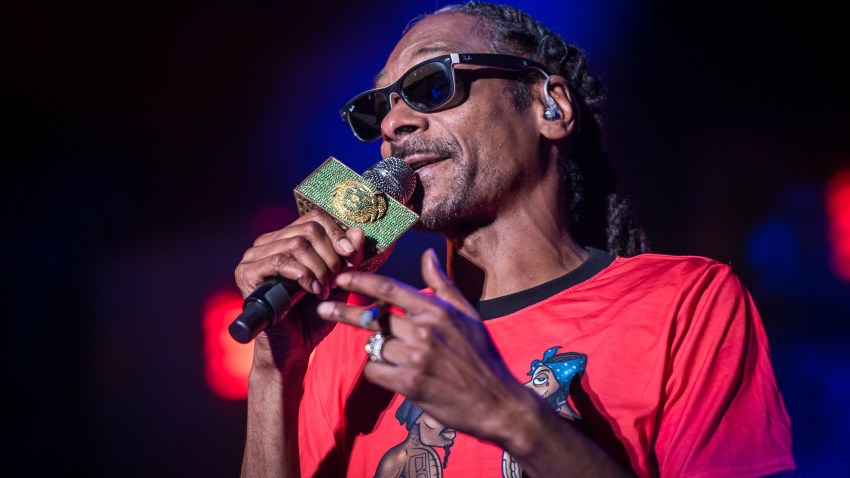 San Diego's dance music community continues to make plenty of noise after surviving another full-city takeover by CRSSD Festival and ramping up for Halloween. But don't worry, there's more than enough options to hit the dance floor leading up in the mean time, kicking off on Oct. 11 with Omnia's hosting of a notorious producer, DJ and turntablist: A-Trak! Known for a variety of hot tracks as well as being a part of Duck Sauce, formed with fellow music mate Armand Van Helden. On the same night, SD Union gets down and dirty with massive bass pumping through Spin Nightclub featuring drum 'n' bass sensations Dillinja and HIVE.
On Saturday, Oct. 12, rave legend DJ Keoki returns to San Diego for Enter the Tech's Party Monsters gathering, uniting the underground scene through another late-night experience. Joining in on the fun is an all-star lineup including Jimbo James, Oscar P, Rock the Discotek, Michael Vegh, Oren, Terry Jasinto and more! Scheduled to go into the morning, check out their site and get connected. For the pre-party, Lady Verse hits a mini-San Diego tour coming in from NYC for Absolut and Glow Radio's hosted event at Air Conditioned Lounge, where she'll be headlining with support from DJ Zareen & Soul Venture.
The following day (Oct. 13), make sure to sleep in so you can enjoy some sun hanging out on top of Spin Nightclub rooftop with Dance Spirit, who continue to make us proud with their continuous record label releases and SoCal representation. The daytime soiree enchants you for a day-to-night exploration on the deeper tech sounds of electronic.
The Scene
Food. Fun. Lifestyle. Features. All in America's Finest City.
On Thursday, Oct. 17, make your way up the hill to Hillcrest's top nightlife spot Rich's, where Revive San Diego's weekly residency brings people of all paths together on the dance floor. With all the top hits and amazing performances by the LEZ Thursday dancers, the main floor will be taken over by Lady Verse with DJ Byrd 619 as direct support and a closing set by resident DJ Dvrkslde.
Dance music travels to the east side of San Diego on Friday, Oct. 18, where J.Rose and friends present a double-up with Mitch Dodge plus yours truly, DJ IDeaL, as we dive into the X/O Lounge. Featuring an art expo and a new spot to dance with us, we celebrate the life of new music to be released that evening -- join us to hear it first!
Halloween weekend is set to be an intense one with so much going on that there is no way I can list them all. Instead, I'll split 'em up with the top ones of the weekend: Bang Bang enlists a double-header on Friday, Oct. 25, featuring two high-profile tech house producers, Sonny Fodera and Dom Dolla. From self-released, top-notch tracks to being on some of the top labels worldwide, house-heads of the new and old sounds of house music can relish on a proper night of tunes, with pre-sales highly recommended.
VIP Nightlife presents the Haunted Mansion on the water on Saturday, Oct. 26, with an open-bar yacht party aboard the California Spirit. Featuring three decks of music to mingle and dance on with complimentary tray-passed apps to keep the liquor flowing smoothly.
If you'd rather stay on land, the Hard Rock Hotel is opening up every haunted room possible and throwing a massive party there! Get lost exploring the downtown beauty of a venue and make sure to reserve your hotel room, with plenty that overlook the party at the pool deck. Don't forget to get dressed up in your best costume -- with a "Mad Tea Party" theme -- and party the night away with DJ Snoopadelic for the hip-hop heads and the dynamic duo ready to go bananas with you, Dada Life!
Rounding off the month on Thursday, Oct. 31 -- Halloween night proper -- Insomniac Events continue their San Diego takeovers at the 18-plus/21-plus-friendly Bassmnt. Coming in hot with a double decker of talent, Insomniac doesn't hold back. Featuring 1788-L, who is still riding high from his "Virtual Self" official remix that launched him on the map, plus Ducky (the NorCal/SoCal-based producer), DJ and electronic music enthusiasts are guaranteed to have a stellar haunt of a night!
Keep up with more of my gigs and events at my website and Facebook -- and on my weekly radio show "In the Mixxx," which airs on ALT949's Glow Radio on Friday and Saturday nights!
See you on the dance floor!
DJ IDeaL's October EDM Picks
Oct. 11: A-Trak @ Omnia San Diego
Oct. 11: SD Union presents Dillinja and Hive @ Spin Nightclub
Oct. 12: Keoki, Oscar P, Jimbo James, DJ IDeaL, Rock the Discotek @ Party Monsters
Oct. 12: Glow Radio presents Lady Verse, Soul Venture @ Air Conditioned Lounge
Oct. 13: Dance Spirit @ Spin Nightclub
Oct. 17: Revive presents LEZ Thursdays ft. Lady Verse @ Rich's
Oct. 18: J.Rose presents Mitch Dodge and DJ IDeaL @ X/O Lounge
Oct. 25: FNGRS CRSSD presents Sonny Fodera and Dom Dolla @ Bang Bang
Oct. 26: San Diego Halloween Black Pearl Yacht Party presented by VIP Nightlife @ California Spirit Yacht
Oct. 26: The Mad Tea Party ft. DJ Snoopadelic, Dada Life, more @ Hard Rock Hotel
Oct. 31: Insomniac Events presents 1788-L and Ducky @ Bassmnt!
Tomas Serrano, aka DJ IDeaL, is the electronic dance music correspondent for SoundDiego, covering the best of San Diego's electronic music events and culture. Follow his whereabouts on Facebook, Twitter or contact him directly.