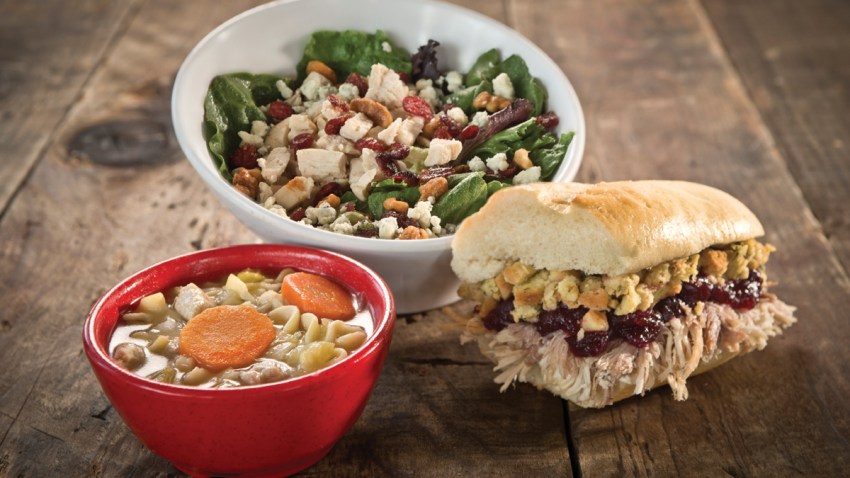 Just when you thought a couple of bucks couldn't buy much these days, a sandwich shop franchise is offering a meal deal for $2 this week as it launches some new menu options.
Capriotti's Sandwich Shop – located at 1620 Camino De La Reina in Mission Valley – will offer $2 meals Wednesday through Friday (Feb. 17-19) as part of its new "Capture 2" menu option, which includes combos like half a sub sandwich and a salad, half a sandwich and cup of soup, or a cup of soup and a salad.
New salads on the menu include the BBQ Turkey – fresh roasted turkey, mixed greens, crispy cheddar onions, diced tomatoes, corn, black beans, chipotle ranch dressing and BBQ sauce. Soup choices include Minestrone, Chicken Noodle, Tomato Bisque and a daily soup of the day.
The Scene
Food. Fun. Lifestyle. Features. All in America's Finest City.
This rollout marks the company's first-ever menu expansion since the inception of Capriotti's 40 years ago. Normally, the combo meals will sell for around $9.
Capriotti's Sandwich Shop was first founded in 1976 in Wilmington, Delaware, in a neighborhood known as Little Italy by Lois Margolet and her brother, Alan. The company was named after their grandfather, Philip Capriotti. The company roasts fresh turkeys daily and is known for its pulled turkey sandwiches. Today, there are many Capriotti's across the U.S. – including nearly a dozen in California. The Mission Valley location is the only one in San Diego.