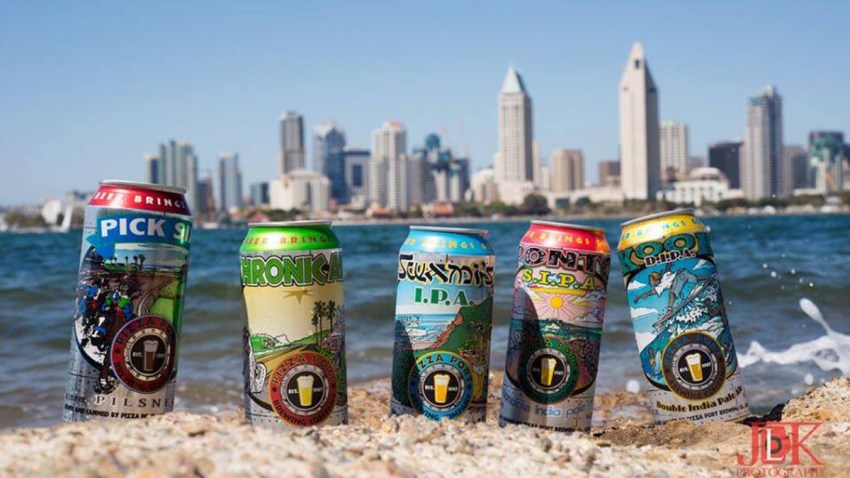 This may make the task of grocery shopping more palatable: Barons Market is set to host a beer and food pairing event next week that will make the stores' backrooms look more like speakeasies.
On Sept. 30, from 6 p.m. to 8 p.m., the small Southern California grocery chain will host its "Barons Backroom Beer Pairing," a tasting event that includes food samples and sips from Pizza Port Brewing Company.
That evening, each of Baron Market's five southern California locations – Point Loma, Rancho Bernardo, Alpine, Temecula and Wildomar – will transform their loading docks and stock rooms into quaint speakeasies for beer and food lovers.
The Scene
Food. Fun. Lifestyle. Features. All in America's Finest City.
For $15 per person, patrons can enjoy harvest-inspired snacks and suds in support of local breweries and Breast Cancer Awareness Month. Organizers say Barons Market will donate all proceeds from ticket sales to two organizations that support those living with cancer, Michelle's Place in Riverside County and Cancer Angels in San Diego County.
The Backroom Beer Pairings menu includes organic chickpea soup paired with Pizza Port's Chronic Amber Ale, as well as Goat cheese-stuffed sweet petite peppers accompanied by the brewery's Ponto Session IPA.
Pizza Port's Swami's IPA will be paired with Point Reyes blue cheese and roast beef bites, while sips of Kook Double IPA are paired with Indian lentil and bean dip with pickled jalapeno and Tacupeto chips. For something sweet, Barons carrot cake will be served alongside Pizza Port's Pick Six Hoppy Pilsner.
Organizers say tickets to the pairing event with a purpose can be purchased online. Space is limited at each location, so it's best to buy tickets ahead of time.
According to the Cancer Angels website, there are more than 12,000 people in San Diego County currently going through cancer treatment – 3,000 of them stage IV. The nonprofit organization provides financial help to San Diegans struggling with the costs of cancer treatment.
Again, proceeds from this event will benefit Cancer Angels and Michelle's Place.
Barons Market is known for its large selection of organic, natural and specialty foods and fresh produce from local farms. Stores also boast hundreds of gluten-free items, a hot soup bar, fresh salad bar and antipasto bar and hundreds of microbrews showcasing San Diego's craft beer culture. The newest store in Alpine opened in January 2014.