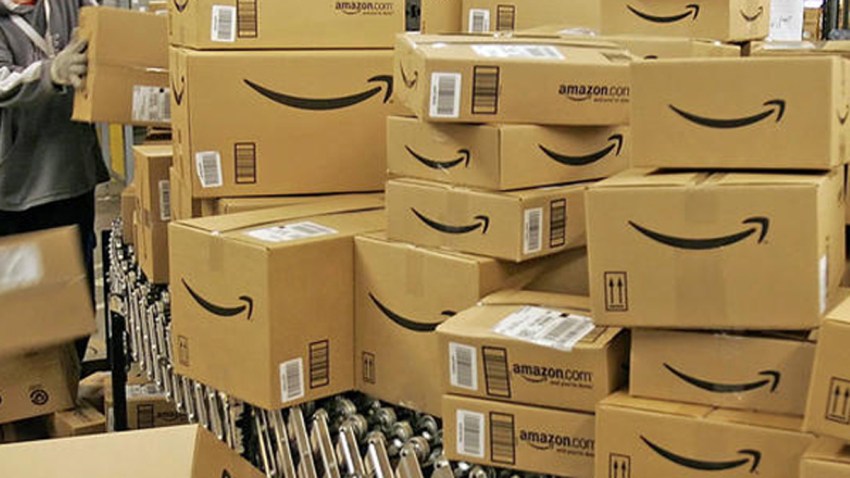 Each year Amazon releases its list of the best books. For 2014, editors selected Celeste Ng's "Everything I Never Told You" for the top spot.
The company shares a numbers of lists with its readers including the best books to give as gifts and best books for young readers.
See if you agree with their top 10 list below:
The Scene
Food. Fun. Lifestyle. Features. All in America's Finest City.
1. Everything I Never Told You by Celeste Ng:
Quiet and beautiful, this novel about an unknowable teenage girl in a mixed-race family in the 1970s Midwest will make you cry.
2. All the Light We Cannot See by Anthony Doerr:
A beautiful, atmospheric story about two young people, one French, one German, growing up on the eve of World War II.
3. In the Kingdom of Ice: The Grand and Terrible Polar Voyage of the USS Jeannette by Hampton Sides:
The ultimate adventure story, but with a touch of romance and intrigue. A historical The Perfect Storm.
4. The Short and Tragic Life of Robert Peace: A Brilliant Young Man Who Left Newark for the Ivy League by Jeff Hobbs:
At once extremely personal and culturally wise, this reported memoir will change the way you think about race, class and the meaning of friendship.
5. Redeployment by Phil Klay:
Strong, brilliant stories about survival of something almost as dangerous as war itself - its aftermath.
6. Revival by Stephen King:
The best kind of King book: a little horror, but mostly pitch perfect details about youth and faith and family.
7. Savage Harvest: A Tale of Cannibals, Colonialism, and Michael Rockefeller's Tragic Quest for Primitive Art by Carl Hoffman:
The Rockefeller clan might not have wanted to believe it, but author Hoffman is convincing about what led to the scion's death. It's not pretty… but it IS fascinating.
8. The Book of Unknown Americans by Cristina Henríquez:
Told in the many voices of the Latin American tenants of one apartment complex in Delaware, this novel illuminates several different kinds of immigrant experience.
9. Big Little Lies by Liane Moriarty:
Moriarty dazzles with another novel about "ordinary" Australian families and the secrets they keep.
10. Station Eleven by Emily St. John Mandel:
Set in the not-so-distant future, this apocalyptic novel is surprisingly hopeful in its depiction of a culture that both mocks and mourns its disappeared past.