Feeling a little tense? Center yourself and manage your end of summer stress by taking some time on the mat at a local yoga class. A search on Yelp will yield dozens of highly-rated yoga studios all over north San Diego. Namaste.
San Marcos Yoga (San Marcos)
Owner Kathleen Quinn is at the helm of this studio devoted to instruction based on the teachings of B.K.S. Lyengar. Here, the goal is to take you through a series of poses and promote your individual practice. Also, you'll definitely want to experience their specially-designed rope wall. The atmosphere is serene and intimate with plenty of blocks, mats, blankets and other props to assist you in reaching your goals.
Peace, Love and Yoga (Carlsbad)
If you're looking for a non-judgmental environment to improve your practice head to PLAY (Peace. Love. And. Yoga, get it?). Owners Jess and Ian McGimsey opened their doors in 2010 and they offer hot yoga classes as well as a variety of non-heated Vinyasa Flows. They base their instruction influences from Ashtanga, Anusara, Jivamukti: Combining all the styles you love into one beloved community studio filled with good karma.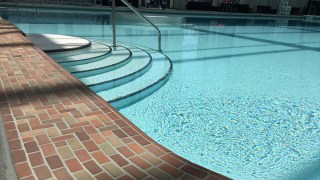 Free or Cheap Things to Do in San Diego
Yoga 80 (Sorrento Valley & New in Carlsbad)
This studio promotes a Vinyasa specialized sequence in a warm environment of 80 degrees. Owner Rob Pastor credits yoga for the ability to manage chronic pain from past surgeries and injuries without medication and co-owner Reegan Lessie has over 17 years of experience. They both have a devotion to helping their students develop a personal practice and even offer healthy tips and recipes on their website.
Yoga Jai Ma (Rancho Bernardo)
This studio, hidden away in a Rancho Bernardo shopping center, is a surprising retreat from the hustle and bustle. If you're an expectant mother you'll find Jai Ma Family and Birth Warrior Yoga taught here. The business is also committed to keeping its space green and healthy with cork floors, low VOC paints, Low phthalate mats and recycling programs: Nothing toxic for you, your families or your unborn children here.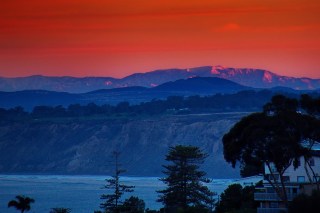 Why We Love San Diego Gallery II
Bindu Yoga Studio (Del Mar)
This location teaches a wide variety of classes, from Vinyasa Flow, mediation and yoga barre to prenatal floors and yoga for teens. Cliff Williams is a 3rd generation San Diegan and owns the studio together with Tristen Campanella, who has over a decade of teaching experience. They believe in listening to your body and have created this sanctuary for you, dedicated to your practice development.

Trish Sanderson is the community manager and marketing director for Yelp North County San Diego. She leads the local community of Yelp reviewers both online and off.