September means school and school means caffeine. Whether you're getting ready to return to school yourself or getting the kids ready for a new year, a freshly brewed cup of coffee might be just what you need to get you through the daily grind. Here's a round-up of some of Yelp's highest-rated coffee shops in San Diego.
Zumbar Coffee & Tea (Sorrento Valley)
Zumbar is a Spanish verb that means to purr, hum, or buzz. This elevated level of excitement is achieved by stepping into Zumbar. This coffee shop boasts not only the most delicious coffee, but also the most beautiful! The mochas are drizzled artfully with chocolate while the cappuccinos double as canvases, proving the baristas here are artists on and off the clock. Come to Zumbar for the coffee and leave with an Instagram-worthy shot, hashtags not included.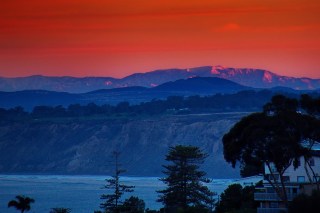 Why We Love San Diego Gallery II
Better Buzz (Pacific Beach)
If you're in the mood to get in, get out and get going, Pacific Beach's Better Buzz is the place for you. The menu here ranges from mochas and teas to smoothies and everything in between. Better Buzz even has a drink dubbed the "Best Drink Ever" – a signature Americano with a touch of sweetness, cream and vanilla. The coffeehouse also serves a packed acai bowl, a snack fit for a San Diegan. As newcomers will quickly realize, life is definitely better buzzed.
Caffe Calabria (North Park)
Pizza, paninis, pastries, oh my! Caffe Calabria is the friend that can do everything, and do it all well. This coffee business brews and roasts its beans as a culinary art, taking advantage of its skilled baristas on hand. The menu includes neapolitan pizzas, colorful pies baked to perfection in a wood-fire oven. Other tasty treats include warm paninis and an assortment of pastries, all freshly made and locally-sourced. To top it all off, this place even serves wine.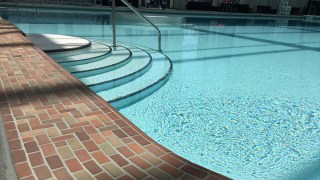 Free or Cheap Things to Do in San Diego
Lofty Coffee Co. (Encinitas)
If you need coffee running through your veins, Encinitas' Lofty is about to become your newest addiction. This locally-owned coffee shop serves organic drinks that are both environmentally-conscious and uniquely delicious. The salted caramel latte is a favorite among locals (dream of it while you wait in line, it's a popular place!). Lofty's commitment to coffee fundamentals is to be commended.
Dark Horse Coffee Roasters (Normal Heights)
Daniel Charlson, founder of Dark Horse, has always been fascinated with coffee culture, and luckily for San Diego, he brought that passion to our beautiful city. Using all organic ingredients, this Uptown hotspot produces memorable cups of "pour over" coffee, meaning each cup is individually brewed upon request. And, if a daily stop in doesn't get you enough, get a new brew delivered directly to your home with through the shop's monthly "coffee subscription" service. By the way, Dark Horse will open two more locations before the year's end – one in North Park and the other in Golden Hill.

Lush Lounge (Vista)
It's hard not to enjoy an organic, fair trade cup of coffee. But here you can enjoy it with comfortable seating, a lending library and even a koi pond. An earthly feel, great customer service and superior products are what make Lush Lounge one of the highest-rated coffee shops in San Diego's North County. Come in and try their full-bodied coffee with a splash of soy, almond or coconut milk.