Now that the busy summer tourist season has wrapped up, San Diego residents looking to venture on some fun outings will find fewer crowds around the city. Here are some places locals might want to visit.
San Diego Waterfront Park:
Summer may almost be over, but the heat is still on in San Diego. Cool off at the new, free Waterfront Park at Pacific Highway and Harbor Drive, in downtown's picturesque Embarcadero area. The family-friendly park opened back in May and has been packed with visitors all summer. The park spans 12 acres and boasts large, open grassy areas, a playground, shaded sitting areas, gardens and an expansive interactive fountain. Also, don't forget that breathtaking, waterfront view.
Open-Air Seafood Market:
San Diego's new open-air seafood market opened at the beginning of August and now runs every Saturday from 8 a.m. until the fresh fish, crab and other seafood runs out. Each week, local fishermen set up pop-up canopies on the pier at the downtown waterfront near Tuna Harbor and Seaport Village and sell their finest fresh catches to customers in a setting reminiscent of Seattle's Pike Place Market. San Diego fishermen get lots of business and locals get great deals on seafood in this win-win scenario.
San Diego's New Fish Market Opens
Balboa Park:
Anytime is a good time to visit Balboa Park, but at least now you don't have to battle extreme crowds. Take a walk along a trail, treat yourself to an outdoor picnic, visit the Japanese Friendship Garden or visit one of the landmark's many museums. If you plan to visit a lot the museums, you may consider investing in the cost-efficient Balboa Park Explorer Pass.
The Headquarters at Seaport District:
Do a little shopping and dining at The Headquarters near Seaport Village, the new plaza that includes tiny shops and gourmet eateries, all a stone throw's away from some killer views of the San Diego Bay. The Headquarters is built on the site of the former historic San Diego Police Department headquarters that closed in 1987. To that end, some fun SDPD artifacts remain on site, including some old jail cells shoppers can actually walk into, plus historical photos and mug shots. The mini museum is free for those who want to browse.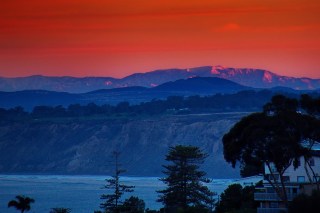 Why We Love San Diego Gallery II
Mission Beach:
There are so many great beaches to choose from in San Diego but locals may want to visit Mission Beach in particular, since it's currently celebrating its centennial. The popular beach community is highlighting 100 years with a Centennial Museum Booth open through Sept. 27 at Belmont Park, which boasts vintage relics and memorabilia. While you're at Belmont Park, take a ride on the iconic Giant Dipper roller coaster, which celebrated its 89th birthday at the height of tourist season in July.