A popular North Park eatery is one step closer to opening its doors in the Embarcadero area near downtown San Diego.
The Port of San Diego has approved a lease for Carnitas' Snack Shack, a fast-casual "porkhouse" known for its tasty eats on University Avenue.
The eatery will open its third location, a walk-up cafe-style location, at 1004 North Harbor Drive. Construction is expected to take six months.
The location will boast a pork-centric menu, as well as a takeout window for those looking to take their treats on the go. Diners will be able to enjoy a locally-sourced beer garden nearby and adjacent jacaranda groves and seating areas.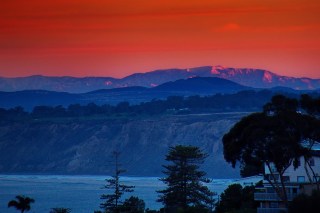 Why We Love San Diego Gallery II
This eatery will be part of the North Embarcadero Visionary Plan which also includes a visitor's center, parks, walkways and public art at San Diego's waterfront.
The original Carnitas' Snack Shack location opened in North Park in 2011 and continues to be a very busy eatery in the restaurant-heavy Uptown community.
That location is open seven days a week from 12 p.m. to 12 a.m. and boasts a menu that includes items such as the famous "SnackShack Burger" with bacon jam and aioli and the "Triple Threat Pork Sandwich" with pepperoncini relish.