Ocean Beach has a new addition: a 6,000-square-foot restaurant and bar fit for both foodies and beachgoers.
OB Warehouse – located on the second floor at 4839 Newport Ave. – opened its doors to the public this past Thursday. The eatery is just the latest project from renowned San Diego restaurateurs David and Lesley Cohn of the Cohn Restaurant Group.
The new venue was designed by Philippe Beltran, the same mastermind behind hotspots like Bo-Beau Kitchen + Bar, 100 Wines and the newly-remodeled Indigo Grill.
The space includes cool communal seating, a large central bar and outdoor patio.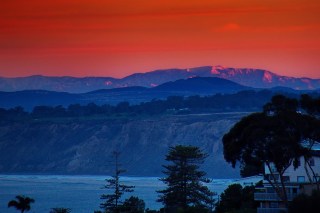 Why We Love San Diego Gallery II
As for the menu, Chef Amiko Gubbins is manning the kitchen, using in fresh, California-sourced ingredients to create unique dishes influenced by places from around the globe. Chef Elias Gonzales lends creativity to the kitchen as Chef de Cuisine.
To give you a taste, the menu lineup includes dishes such as the savory Moroccan Spiced Rub Flat Iron with crushed potatoes, caramelized pearl onions, broccolini and kalamata olive vinaigrette, as well as the Hoisin Chicken Potstickers served with wilted pea tendrils and ginger scallion dipping sauce.
There are also a few flatbreads, including the Merguez Sausage creation, which combines oven-roasted tomato, feta and harissa, and the Triple Crown, featuring shiitake, crimini and king oyster mushrooms plus fontina, gruyere and shaved parmesan.
The OB Warehouse drink menu includes a worldly wine list boasting more than 50 options and specialty cocktails such as "The Carpenter & His Apprentice," a combo of Absolute vodka, Junipero gin, jasmine liqueur, hibiscus liqueur and lemon juice.
The bar also had more than 20 beers on tap, with a focus on unique craft beers with a heavy regional emphasis.
The Cohns hope the eatery reflects the spirit of OB.
"This project has been a long time in the making, and we're incredibly pleased to bring this fun, world-cuisine dining option to the area," David Cohn said in a media release. "Ocean Beach is a vibrant community known for its character and originality, and we've created a menu and design that complements the neighborhood."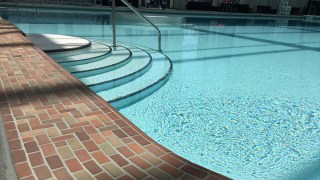 Free or Cheap Things to Do in San Diego
The restaurant is open seven days a week, from 5 p.m. to 11 p.m. Sunday through Thursday and 5 p.m. to 12 a.m. Friday and Saturday. A daily "Social Hour" takes place from 4 p.m. to 6 p.m.
The Cohns currently operate 21 restaurants in the San Diego and Southern California food scene. Their eatery empire began in with one small diner in 1981.
Local favorites include Analog, Blue Point Coastal Cuisine and Vin De Syrah all on 5th Avenue in downtown San Diego, as well as The Prado in Balboa Park, The Corvette Diner at Liberty Station and
Island Prime & C Level on Harbor Island.
The Cohns operate their restaurants with the help of their daughter Jessica, their son Jeremy and their son-in-law Mike. They employ more than 1,000 staffers across their businesses. Over the past three decades, many of their San Diego restaurants have won major dining awards including the San Diego Gold Medallion Awards and Gaslamp Quarter Association Lamplighter Awards.