There are still a few weeks left until the kids go back to school but by now, you may be running out of ideas to keep them entertained. Don't worry, Yelp has rounded up a list of fun and affordable activities to keep both the kids and parents happy through the rest of the summer in north San Diego.
Kidsville Playgym (Carlsbad)
"Open Day" admission to Kidsville Playgym is only $13 per child per day and $9 for each additional sibling. With this pass, your munchkin can run around until they need a nap in this indoor activity zone – just be sure to check the calendar for times and reservations. This facility is for kids up to 7 years of age and features gymnastics equipment, playhouses, slides and plenty to bounce and climb on at every turn. There's a snack area where you can bring a packed treat from home, keeping this adventure affordable.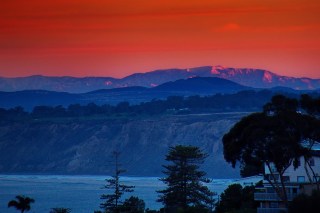 Why We Love San Diego Gallery II
Temecula Duck Pond (Temecula)
How about a free activity that's sure to delight you and your family? Grab some old crackers and your toddler – the ducks at this Temecula pond can't wait to see you! We suggest bringing a blanket, as the benches tend to be full or too hot in the sun. Settle up close to the the pond and enjoy the inland wildlife for the afternoon. This park is also home to the "Letters Home Veterans Memorial," dedicated to U.S. military vets. If you need a break from the crackers and quackers, there are shopping centers and restaurants within walking distance.
Hamilton Children's Garden (Encinitas)
Located inside the San Diego Botanic Garden (and free to military and their families through Labor Day), you'll find acres of activities and gardens to explore. You can bring a picnic and let your offspring seek out seedlings, climb to the top of the Toni's tree house tower and race boats in the stream. Kids can help water plants, build with large wood blocks, make chalk art and find their way through a grass maze. General admission is $8 for kids and $14 for adults.
Carmel Valley Recreation Center (Carmel Valley)
This giant park complex has everything you need to keep your family busy through the rest of the summer (except for shade, wear sun block!). It's packed with the following amenities: outdoor sports courts, a padded tot lot, a couple of playgrounds, picnic areas, a multi-purpose athletic field, tennis courts, a full-size gymnasium and a swimming pool nearby. The rec center offers summer camps, classes and coming up on Aug. 23, an outdoor movie in the park featuring a screening of the kid hit, "Frozen."
Free or Cheap Things to Do in San Diego
Get Air (Poway)
Poway's Get Air is an indoor trampoline park with over 20,000 square feet of floor-to-wall indoor trampolines for those under 46 inches tall. For $7 an hour, your energetic child can enjoy foam pits, dodge ball, tumble tracks and even get some serious air while making baskets in the Air Jam court. Not much of a jumper yourself, mom and dad? Don't worry, parents can sit back and watch the action from the comfy couches. Oh, and kids will love this replay treat: there are cameras to record the jumps, which offer a delayed view on giant flat-screen monitors so kids can check out their moves.

Trish Sanderson is the community manager and marketing director for Yelp North County San Diego. She leads the local community of Yelp reviewers both online and off.