Amy Schumer has joined a growing list of comedians to parody Beyoncé's "Lemonade."
Schumer teamed up with Goldie Hawn for a hilarious "Formation" music video released on Tidal Friday.
The two made the video while Schumer and Hawn were filming their mother-daughter comedy, due out sometime in 2017. It also features Joan Cusack and Wanda Sykes.
"When on an island with @goldiehawn @iamwandasykes & Joan Cusack... you listen to @beyoncé and get in formation," Schumer tweeted Friday.
When on an island with @goldiehawn@iamwandasykes & Joan Cusack… you listen to @beyonce and get in formation https://t.co/N9RFuI2Tya

— Amy Schumer (@amyschumer) October 21, 2016
Hawn, who's making her long awaited return to the silver screen, said she loved playing Schumer's mother. In an Instagram video published Thursday, she wrote, "Can't begin to tell you how much I miss Hawaii and my baby @amyschumer."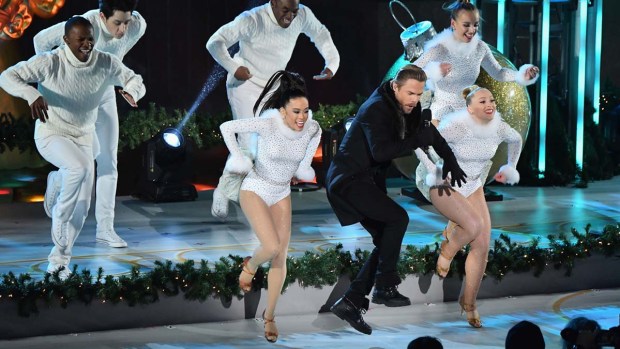 Top Celeb Photos: Stars Shine at Rockefeller Tree Lighting
After the music video was released, Hawn shared an Instagram picture of the film's largely female cast and crew. "Nobody does it better!" the actress, 70, wrote in the caption. "Go girls."
The movie was a labor of love, but luring Hawn out of retirement wasn't easy.
"I met her on an airplane a couple of years ago and told her there's a movie I really want to make with her. And she was very nice. 'OK, honey.' She probably thought I was a psycho. 'OK, crazy person,'" Schumer revealed to The Los Angeles Times in August while promoting her memoir. "Then I'd meet her at different things, saying, 'We're making this movie together,' and I think, eventually, some people got in her ear and told her I wasn't crazy, that I make things."
Fallon, Schumer Play 'Explain This Photo'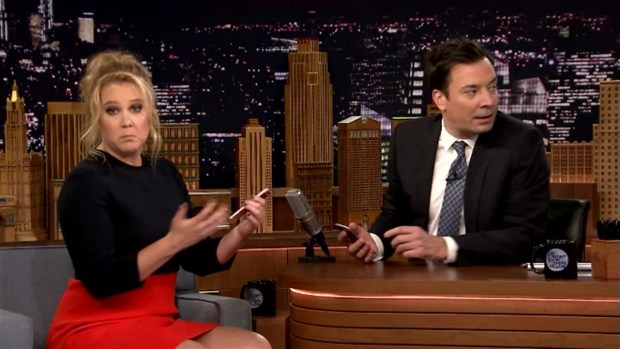 © Copyright E! Online