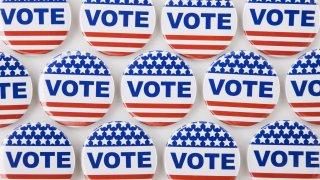 The polls for the 2022 California Primary Election closed at 8 p.m. Tuesday and almost immediately, preliminary results from the San Diego County Registrar if Voters office were rolling in.
Here are some things to know:
Elections are different now than they were even four years ago. Since the passing of the California Voters Choice Act, every registered California voter receives a mail-in ballot and can vote up to 30 days in advance of Election Day.
For the Primary Election, voters are asked to narrow down a list of candidates to the top two vote-getters, who will then face off in the November 7, 2022, General Election.
Get the latest updates in NBC 7's live blog below:
Decision 2022