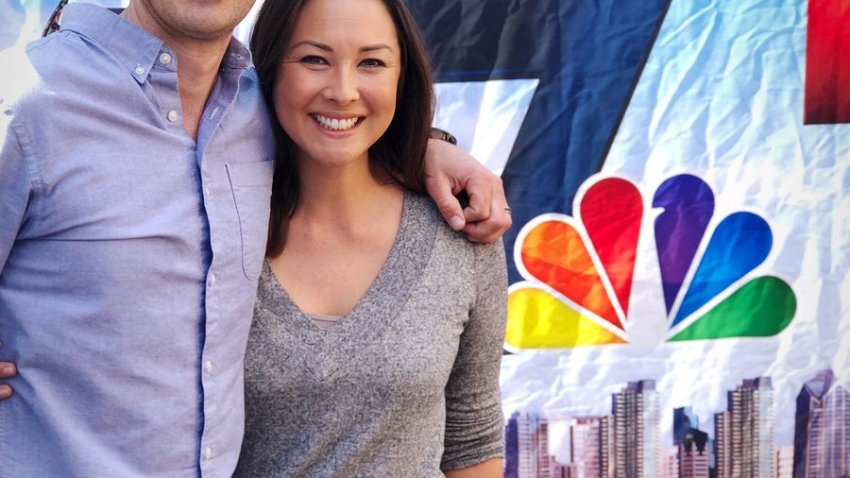 The NBC 7 San Diego station family has many reasons to be proud of our many talented team-members, however today Greg Bledsoe owns the spotlight for this prestigious award he earned from the National Press Photographers Association's The Best of Photojournalism 2012 (BOP).
The Solo Video Journalist Award recognizes those who are affectionately referred to as the "One Man Band." These talented mutli-taskers shoot, edit and write their stories on a daily basis, with the same professional finesse accomplished by a team.
Greg's stories won First and Third prizes for this category, these pieces, as briefly described by contest judge, Dan Robbins:
NBC 7 Community
NBC 7 in our community
"Sophie's Wish" had wonderful texture and strong emotional elements. There were some gaps in the storytelling but the audio edit and natural moments made this the winning piece."
"Don't Dismiss Us" had a great reveal and told a very personal story. Introducing the band added another layer in a well edited piece."
Greg Dawson, Vice President of News at NBC 7 San Diego, shares his sense of pride for Greg's accomplishments,
"Greg has built his storytelling skills through his own passion and hard work. He has set a high standard pushes himself to achieve it every day…
I'm extraordinarily proud of Greg. He now joins John Detarsio and Lisa Berglund (both national photographers of the year) as NBC 7 employees to receive this level of recognition. That is very fine company indeed."
Congratulations to Greg Bledsoe on this well-deserved recognition.