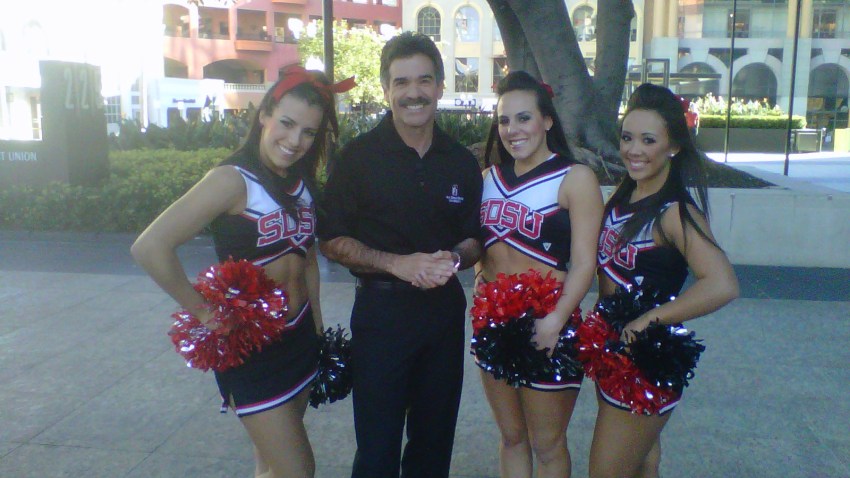 Artie's not taking up cheerleading, so what's behind the Aztec Cheerleaders shaking their pom-poms at the NBC Studios this week?
NBC San Diego is proudly partnering with SDSU for SDSU Month, this March. As part of this exciting partnership NBC is throwing an Aztec Celebration on February 25th at 10am in Horton Square, located on the South side of the downtown NBC building.
The Aztec cheerleaders were here to shoot a promo for the Celebration event which will kick off SDSU Month and get local students, alumni and fans pumped up for the Feb. 26th Aztec Men's Basketball game versus BYU. The celebration will include the Aztec band, Cheer and Dance teams, along with the Aztec Warrior and "The Game." The event is free and open to the public and will feature special prizes and giveaways for wearing Red & Black! Local restaurant, Naked Pizza will also be giving away samples of their yummy (and healthy!) goods.
NBC 7 Community
NBC 7 in our community
Come join us on February 25th at 10am in Horton Square to cheer on the Aztecs!
For more about SDSU Month, click here