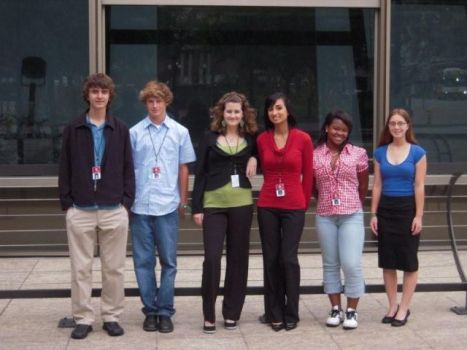 High school students interested in a career in journalism are being encouraged to apply for the 2011 Multicultural Journalism Workshop in San Diego.
The deadline for this free program is April 15. The workshop is held June 19-29 at Point Loma Nazarene University.
During the residential program, professional journalists train high school juniors and seniors interested in careers in newspapers, television and on-line publications. Participants will be divided up into groups and housed at the university dorms. They will work on a student-run newspaper or a 30-minute television news broadcast.
NBC 7 Community
NBC 7 in our community
The program is organized by CCNMA: Latino Journalists of California. Applicants must be from San Diego, Riverside, San Bernardino or Imperial counties. Seniors graduating in June will be given preference, but juniors and sophomores are encouraged to apply.
The program has been operating for more than 20 years and graduates have gone on to careers at some of the largest news organizations in the country, including the New York Times and Sports Illustrated, along with various television stations.
Applications can be downloaded at http://ccnmaworkshop.wordpress.com/apply/ or search Facebook for the page of the workshop, CCNMA-SanDiegoMulticulturalJournalismWorkshop.
For more information, call Jose Arballo,951-375-2072 or Tammy McCoy, 760-885-6952.