San Diego's two premier rock radio stations square off on Sunday, June 3 with very divergent music festivals.
91X presents X-Fest, summoning '90s nostalgia with Jane's Addiction, Garbage, P.O.D. and Eve 6. Also on the bill are Angels & Airwaves, Rebelution, Neon Trees, Of Monsters & Men, Grouplove and Walk the Moon. X-Fest will be held at Cricket Wireless Amphitheater.
On the same afternoon, at Oceanside Pier, FM94/9 will host a new festival dubbed the Sandy Parts Festival (SPF 94/9), with Santigold, the Naked & Famous, Imagine Dragons and Electric Guest.
The pull of either gathering depends on one's aims for a Sunday afternoon. Perhaps Jane's Addiction was the soundtrack to your adolescence, or Garbage, for that matter. Opportunities to see those bands are few and far between. Both are time-tested, with seasoned and talented musicians and their impact on the face of alternative rock is immense.
To be fair, X-Fest isn't simply looking backwards -- the synth-infused dance pop of Neon Trees and the catchy youthful indie rock of Grouplove will also be present. Of Monsters & Men will deliver rich vocals and joyous chamber pop, or if Rebelution's smooth Southern California reggae sound is the ideal wave to wash over a summer afternoon, X-Fest is calling your name.
FM94/9's Sandy Parts uses tomorrow as its vantage point, distinctly focusing on the electronic side of indie rock. New Zealand's the Naked & Famous are fueled with synth-driven, anthemic melodies, and Santigold's hip-hop electro-pop diva dance music is known to be searing live.
But the real surprise at Sandy Pants may be Electric Guest. Lead singer Asa Taccone has a classic soul voice with a confident range, and the band plays futuristic, pocket R&B. The music has a playful innocence as well as a seasoned seriousness.
Either way, it's good to live in a town with options and a coin toss or simple proximity will most likely deliver you to good music.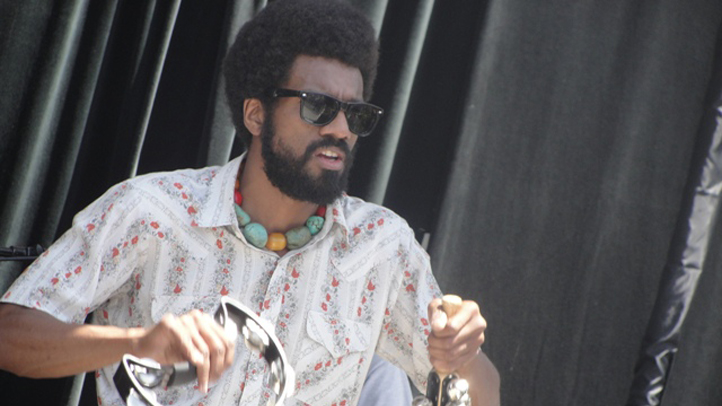 Alfred Howard writes lyrics for the Heavy Guilt and the Black Sands. He also writes music reviews for Owl and Bear.