While checking my Facebook feed (a morning ritual), friend Art Davis, of A Davis Guitars, posted the following video of Devo's Mark Mothersbaugh discussing "the collapse of the record industry"/devolution in 2010.
Devo, no strangers to San Diego, played Street Scene and the Del Mar Summer Concert series in 2009.
At the interview, which was conducted in late August at the Forecastle Festival in Louisville, KY., Mothersbaugh theorizes: "If you're getting into the music business 'cause you wanna be a rock star, you're probably 20 years, 30 years too late" and "rebellion is obsolete."
Rarely one to sit through an 8-and-a-half-minute video, I found the piece both insightful and inspiring. If you have the bandwidth, needless to say, I highly recommend sitting through the interview (especially if you, or someone you know, is an aspiring musician). Also, in addition to Devo, Mothersbaugh is a successful Hollywood music composer, scoring productions such as Pee-Wee's Playhouse, Rushmore and The Royal Tenenbaums.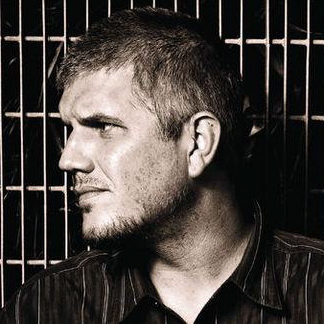 Chris Cantore, SoundDiego's anchor contributor and a longtime fixture on San Diego radio, is on the air weekdays from 3-7 p.m. on 102.1 KPRI. Follow Chris on Twitter @chriscantore or send him a story idea.