Like most things, fear tends to follow the laws of physics. A childhood fear of the monster in the closet, for example, doesn't just disappear -- with age, it gets transferred to some other real or imagined object. So, conquering fear does not mean getting rid of it but acknowledging its existence and standing defiantly against -- sometimes even running alongside -- it.
Valerie Teicher, aka Tei Shi, grew up with a visceral fear of the dark. She was born in Argentina to Colombian parents, but her formative years were largely spent in Canada. It was this move to North America that really encouraged her nyctophobia to take over.
According to Teicher, with whom I spoke over the phone earlier this month, "I started having a hard time at night. I got really, really scared and anxious."
But her response was not to run away from the dark. Her response, even at that young of an age, was to recognize it and face it -- what's known as exposure therapy in the field of psychology. "Going into the crawl space of my house and forcing myself to sit in there for a minute every night became a ritual I would do on my own, and it eventually got me over this fear and this issue," she said.
Teicher's new album (out March 31) is entitled "Crawl Space" as an homage -- perhaps even an elegy -- to that childhood crawl space. But it's also an act of transference and metaphor.
Whatever old anxieties or fears she had as a child haven't dissolved -- they've only manifested themselves in other things: negativity in relationships, the existential angst that comes with the passing of time, etc. So "Crawl Space" positions music as Tei Shi's new defiance, her new crawl space.
Part indie-pop and part experimental R&B, any Ariel-esque personality her self-described "mermaid music" exhibits belies the murky depths just under the surface.
According to Teicher, "I wanted to redefine myself in a lot of ways with [the new album] and break out of an environment that I felt stifled by. The album deals with that and the process of becoming more autonomous, of getting out of an emotionally claustrophobic space."
Ironically, the Brooklyn-based singer's lead single is called, "Keep Running." It's clear, however, that she's not running away from the darkness; she's running toward it -- and past it.
Tei Shi supports Danish pop sensation MØ at Observatory North Park on Wednesday, March 22. Get tickets here before they sell out.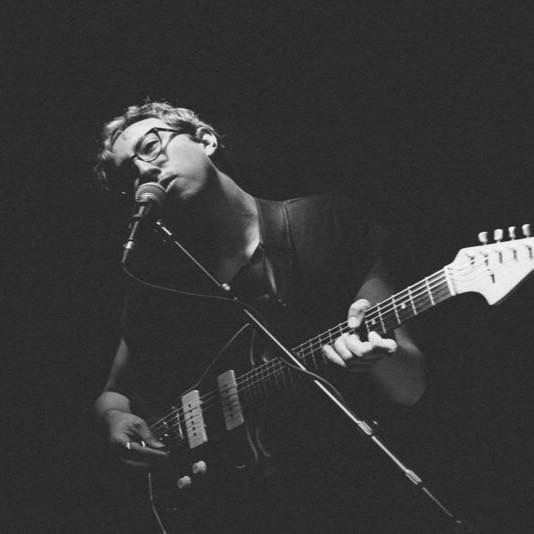 Rutger Rosenborg was almost a Stanford neuroscientist before he formed Ed Ghost Tucker. He now plays in the Lulls and makes music on his own when he's not writing. Follow his updates on Facebook or contact him directly.