Nick Cave & the Bad Seeds' 15th album, Push the Sky Away, starts with an unhurried hush.
Slow and languidly the music sighs and creeps, almost hesitant until Cave's unmistakable croon crosses the threshold. With his low-moaned, bleak poetry, somewhere between speaking and song, he transforms any room into a smokey, dimly lit, red-walled dive where the listener is volatile and open to love, violence, understanding or mayhem at any moment. This album is a tamer reckoning than some earlier efforts, but there is a soft ferocity that comes across in sly gait of this collection of songs.
Nick Cave live shows further the same dynamic. They can hold delicate pin-drop ballads or unleash a wild, fevered frenzy of post-punk fury. Nearing the age 60, Cave moves with the incendiary energy of someone half his age. He'll cast hard gazes and lock eyes with onlookers, conjuring fear and longing in equal amounts. His banter between can be comical and offer a glimpse into the mind of an unstoppable creative force.
On Tuesday, April 16, Nick Cave & the Bad Seeds will wield the subdued turbulence of their new record -- as well as classics from a long career -- at the Balboa Theatre. His San Diego appearances are few and far between, so this is not to be missed.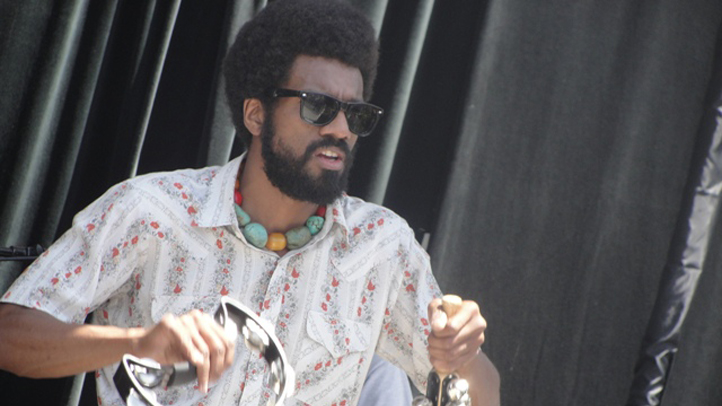 Alfred Howard writes lyrics for the Heavy Guilt and the Black Sands. He also writes music reviews for Owl and Bear.
Published at 11:46 AM PDT on Mar 13, 2013