This Thursday, July 26, New Mexico will own the stage at the Casbah.
The San Diego band is generally a tight trio, playing post-punk with an eager pulse and driving rhythm. But this Thursday, due to a broken hand sustained by singer/bassist Robert Kent, New Mexico will expand into a four-piece.
"We had to find a bass player to fill in," says Kent. "Lucky for us, Andrew Montoya [from awesome SD bands the Sess, Beaters and Alemania] and who also recorded, engineered and mixed our new record, came in mega-clutch -- already knowing the songs and happening to play bass like a beast!"
The band references an eclectic batch of influences including Wire, XTC, Neil Young, Deer Hunter, Nirvana and the Pixies. You can hear where these influences meet to form New Mexico's own unique sound. There is an element of raw garage rock to their delivery -- their songs are well crafted, succinct numbers with memorable choruses and nice dynamics. They can just as easily find the push in jangly guitars as they can a loping bass line anchored with sparse and tasteful synth.
Each member of New Mexico has roots in the seminal San Diego band Apes of Wrath. Since forming New Mexico, they have released an EP, recorded a full-length that will be available early next year and received a Best Alternative nomination at this year's San Diego Music Awards. And in the spirit of keeping busy, there are new New Mexico songs in the works.
According to Kent, "the songs are a result of inspiration but also compromise." The point between those two poles is where great bands hit their stride: the meeting place between personalities where a middle ground is not a sacrifice but a goal.
If you needed further reason to make your way to the Casbah this Thursday evening, Barbarian, Bruin and LA's Happy Hallows will open.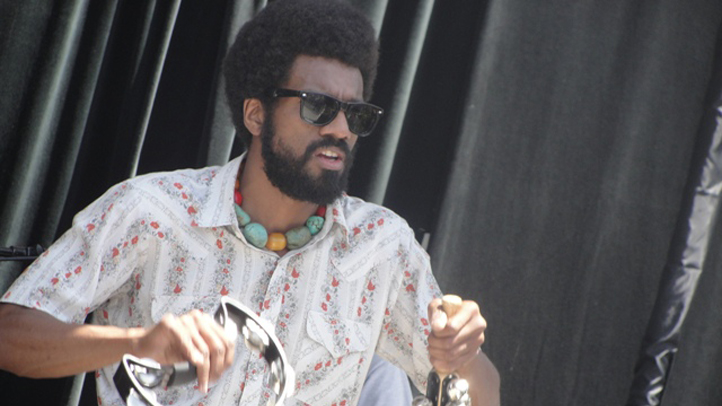 Alfred Howard writes lyrics for the Heavy Guilt and the Black Sands. He also writes music reviews for Owl and Bear.