On Aug. 12, Motley Crue and Kiss will ride into town to score a soundtrack to the excesses of adolescence and the fireworks of rock & roll's fevered past.
Call it a guilty pleasure, perhaps spawned by tiptoeing into my teens as Motley Crue's Dr. Feelgood dominated rock radio. Perhaps from our closets, we all gravitate to some rock & roll written beneath the belt -- something to narrate the mind's escape with big guitars, aggressive drums and the kind of lyrics we'd deliver if we didn't face the filter of consequence. Even my mom, who barely endured "Kickstart My Heart" on our morning drives to school, found a way to smile through the pop balladry of "Without You."
My favorite lyric came from "Kickstart My Heart," when Vince Neil sang "Skydive naked from an aeroplane or a lady with a body from outer space, my heart, kickstart my heart." I simultaneously thought two things: a) Wow, I will most likely never do this and b) I'm certainly glad someone is.
My history with Kiss doesn't run nearly as deep. By the time Kiss was presented to me, Seattle was happening and I thought rock & roll had something more to offer than just visuals. But rock & roll is a term that houses an infinite amount of sights and sounds. Kiss opened the door for Motley Crue's existence with their explosive live show, their flamboyant costumes and over-the-top performances.
The Aug. 12 show should have plenty of pyrotechnics. It'll be like this year's downtown Independence Day celebration, but the driving flare and guitar heroics will last for hours.
The bands' true achievement is their longevity. Kiss has been together just shy of 40 years and Motley Crue just over 30. (Think for a second of the countless groups who have come and gone in that span.)
In that time, neither band has strayed far from its formula because it's one that works. There will always be a need for rock & roll irreverence. There will always be youthful abandon, and escape and celebration will always have a soundtrack. And at Cricket Wireless on Aug. 12, two titans of fire-breathing hard rock will belabor the audience with their anthems.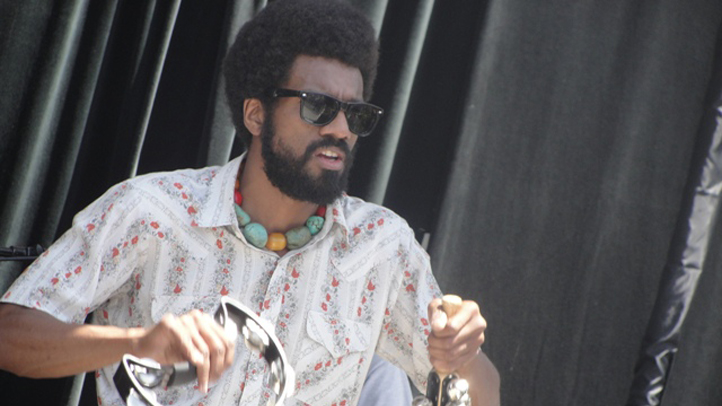 Alfred Howard writes lyrics for the Heavy Guilt and the Black Sands. He also writes music reviews for Owl and Bear.