We've picked two local artists for this month's Garage to Glory contest, with the winner going on to perform with the Burning of Rome and Bunny Gang at SoundDiego LIVE's pool party at the Lafayette Hotel on June 28.
The Remotes are duking it out with Small City Calling in our online battle of the bands, with the winner likely featured in SoundDiego LIVE coverage on the TV version of SoundDiego, in multiple NBC 7 San Diego newscasts, in online video and photo coverage on both SoundDiego and NBCSanDiego and mentioned on all our social media platforms. Twenty-four hours after SoundDiego LIVE on June 28, tens and tens of thousands of music fans will know the winning act's name and music.
---
CLICK HERE TO PICK A GARAGE TO GLORY WINNER
---
The Remotes are an alternative rock band from San Diego. Singer Rick Montoya has a distinctive deep warble as he lazily croons youthful poetry over driving, dance-infused rock. There are elements that have the playfulness of the Killers, whom drummer John Espinoza has included as an influence; he also gives nods to the Bravery and British Electro. The Remotes have been together for a year and a half, and are currently working on their first four-song E.P. The majority of the band members are from Chula Vista, and their proximity to the border definitely adds a Latin feel to their take on indie rock. They have played at Brick By Brick and the Stage, and have entered the Cabo Wabo Your Shot to Rock Contest.
Small City Calling refer to themselves as mainstream indie rock. With soft voices and rich melodies, they craft a brand of highly produced Southern California alternative pop. Their influences include Jimmy Eat World, Brand New, Motion City Soundtrack and Taking Back Sunday, but elements of hip-hop, electronica and pop punk creep into the fold. The band formed in 2009 in the SDSU dorms, but the current line up has been intact since 2011, when they met drummer Alex Feria through Delirious Records. Small City Calling engineer and produce their own albums at their home base of Delirious Records. Due to a successful run at the Ernie Ball Battle of the Bands, Small City Calling will be playing this summer's Vans Warped Tour at Coors Amphitheatre in Chula Vista.
---
CLICK HERE TO GET ON THE GUEST LIST FOR SOUNDDIEGO LIVE ON JUNE 28

---
Go to our Facebook page to help us pick the winner that will appear at SoundDiego LIVE. We'll be picking the winner on June 26, at noon. Check back here to see who will kick off this month's hit-and-run bash at the Lafayette Hotel.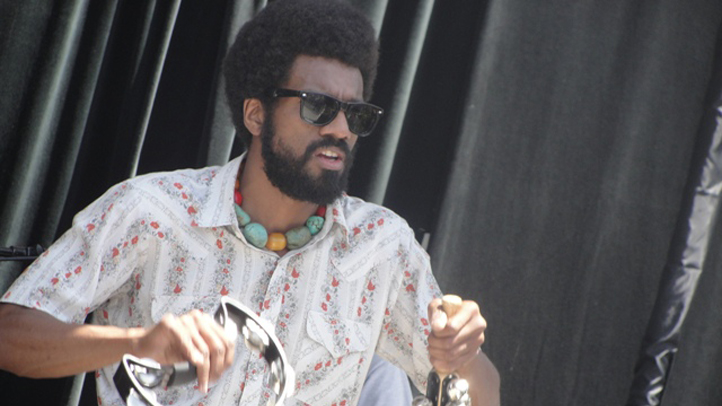 Alfred Howard writes lyrics for the Heavy Guilt and the Black Sands. He also writes music reviews for Owl and Bear.