Southern California has no shortage of great rock & roll. Sometimes it isn't a matter of reinventing the wheel; rather, it's simply a matter of driving that classic vehicle better than everyone else.
Dead Feather Moon is one of those preservationists looking forward. When you listen to their debut album, Dark Sun, one hears the meeting place of two distinct eras: the late '60s and early '70s classic rock that likely raised their parents and the '90s alt-rock that probably pulled them through adolescence. Justen Berge's voice cascades over the driving and relentless riffs of a tight band loose in the right places. On Saturday, they'll take to the Belly Up stage with the confident bravado that's essential to rock & roll.
The added bonus of this show is L.A.-based Revoltaire, another dynamic band preserving the legacy of a relevant past. Featuring vocalist Ruby Stewart (daughter of rock royalty Rod Stewart), the four-piece engages the raw, warm tones of acid-drenched blues and Zeppelin-esque rock.
Ruby's voice rivals the raw rasp and emotion of her father's early work. (Think Rod's scratchy tenor firing over Jeff Beck's first solo records, not the more produced post-disco of "Do Ya Think I'm Sexy?") She owns the stage with scratchy pipes and the sweaty sexual energy that makes for convincing blues.
The songs are organ-driven, with swampy overtones, huge swells and soulful pocket drums. Revoltaire are the real thing down to the DNA, and this Saturday, the Belly Up will be housing the best aspects of rock & roll: raw, untamed, smart and punishing. Not a show to be missed.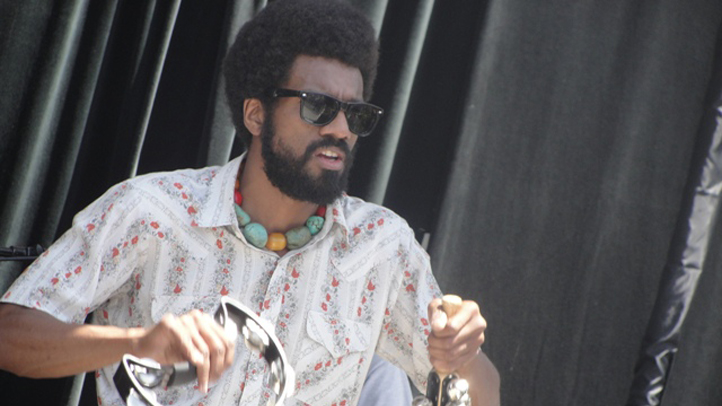 Alfred Howard writes lyrics for the Heavy Guilt and the Black Sands. He also writes music reviews for Owl and Bear.
Published at 8:00 AM PDT on Jul 7, 2012 | Updated at 3:27 PM PDT on Jul 6, 2012