Melissa Adan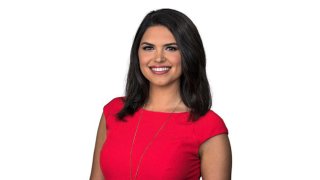 Melissa Adan is a bilingual general assignment News Reporter and Anchor for NBC 7 and Telemundo 20 San Diego. She joined the team in January, 2018 and enjoys the beautiful weather and meeting the friendly people of San Diego County. Her work in San Diego led her to the 2019 National Association of Hispanic Journalist Al Neuharth Investigative Journalism award for her investigations of sex abuse, mismanagement of funds at San Diego migrant youth shelters. She has also traveled to Tijuana, Mexico to cover the 2018 migrant caravan and has reported in Australia about climate change post wildfires.
Adan joined the NBCUniversal family in June, 2016 under the well-esteemed NBC Reporter Development Program. She continued her journey as a Reporter/Multimedia Journalist for NBC 6 South Florida. In South Florida she covered the tragic shooting at the Ft. Lauderdale/Hollywood International airport and the death of Marlins ace pitcher José Fernández, as well as Hurricane Irma. Her work was featured on several NBC stations across the country, as well as MSNBC and The Weather Channel.
Born and raised in Miami, Florida Melissa is a first generation Cuban-American, who loves pastelitos and dancing to Celia Cruz. She obtained her Master's in Criminal Justice from Florida International University and is passionate about ensuring fairness in our justice system.
Adan graduated from Miami Dade College, The Honors College with her A.A and then from Boston University's College of Communication with a B.S. in broadcast journalism and a minor in political science. Upon graduating she moved to Texas, where she was a weekend evening news anchor and general assignment reporter at the CBS affiliate in Lubbock, TX. During her time in Texas she traveled to Ciudad Juarez, Mexico and El Paso, TX to cover Pope Francis' visit to the Texas/Mexico border.
Have a story idea reach out: Melissa.adan@nbcuni.com