Wine Enthusiasts, Indulge!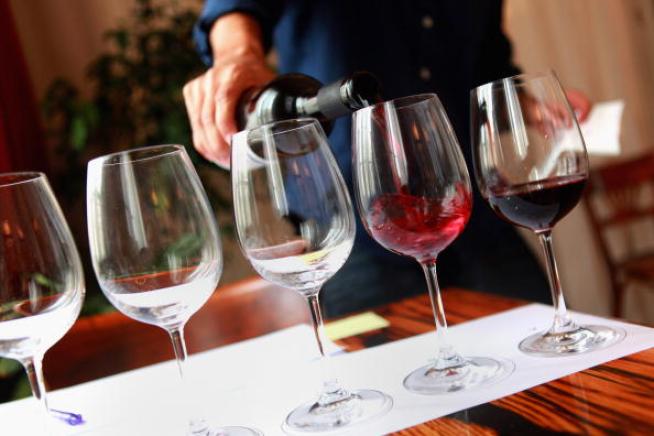 Getty Images
TEL AVIV, ISRAEL - FEBRUARY 25: A selection of reds is prepared for a tasting panel as the Best Value wine competition gets underway on February 25, 2010 in Tel Aviv, Israel. Wine has been produced in the Holy Land since biblical times. Today, Israeli wine is made by hundreds of wineries, ranging in size from small boutique enterprises to large companies, altogether producing some 30 million bottles annually. (Photo by David Silverman/Getty Images)
Each Saturday from 8-9 p.m., take part in a special wine tasting at the Wonderland-inspired Vin de Syrah that features three different unique wines paired with specially hand crafted canapés.
Sip your favorite vino at Syrah's 12 foot, candle-lit tasting table and enjoy a fun and interactive experience at just $25 a person. Act fast because there are only 14 reservations available for the limited seats at the table.
This week's theme? South America. Resident beverage director and self-proclaimed wine enthusiast, Adam Stemmler, will be showcasing a merlot, malbec, and carmenere.
Cheers or...salute!