3/24: New Experiences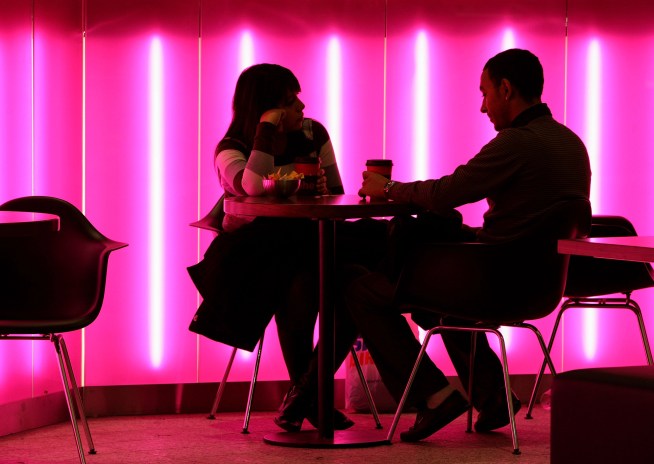 Getty Images
LONDON - NOVEMBER 03: A couple of shoppers enjoy a cup of coffee in one of the many cafes inside the Westfield shopping centre, London on November 3, 2008. The recently opened Westfield shopping centre is Europe's largest mall located in a city. (Photo by Oli Scarff/Getty Images)
MINTY MOJITOS: Bring your appetite for The Prados famous Mojitos while Jeff Roberto from Sushi on a Roll and Chef de Cuisine Chef of the Year 2009 shows you the ins and outs of Sushi rolling. Call for reservations. 6 p.m. $70.
DESERT FLOWER TIPS: Learn all you need to know about the gear you will need and how to best prepare for the desert, along with nutrition and hydration tips, proper footwear and clothing. San Diego REI. 7 p.m. Free.
CAREER COFFEE SERIES: Expand your network and learn more about socially responsible investing at Eclipse Chocolat in San Diego. 6:30 p.m. Free.
Stay connected to what's going on around town by signing up for our daily newsletter.