2/3: It's Wednesday, Get Wild!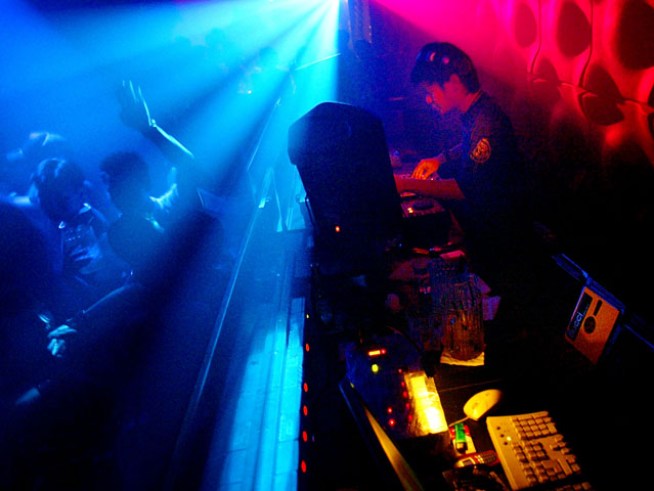 Getty Images
SINGAPORE, JULY 13: A DJ produces disco music as Singaporeans and foreigners dance late into the night at The Liquid Room and Sound Bar July 13, 2003 in Singapore. The government recently announced that by next month some bars will be eligible for a 24-hour permit and people will also be allowed to dance on bar tops. The city is trying to change its image, relaxing some of its laws as Singapore recovers after the SARS crisis, with an aggressive advertising campaign to win back the tourist dollar. (Photo Paula Bronstein/ Getty Images)
GET IN THE INDUSTRY: Whether you're in the industry or not—Wednesday's at Side Bar is the wildest industry night downtown and not something you should miss. Switching up the DJ every week, the music stays fresh and keeps you on you're toes—literally.
SOUL'D OUT: Don't worry, we've got your back--you can still get in! Enjoy the $25 champagne bottle specials all night at Confidential while dancing to beats by DJ Kurch and Dadon.
…AND PARTY EVERYDAY: Be your own rock star at Riley's Karaoke venue in Point Loma. From 8 p.m. to 1:30 a.m. there will be great drink prices, happy hour and a chance to belt it out and rock out with the band Train Wreck. Because we know you want to rock n' roll all night!