10/6: Boxers or Briefs?
Tuesday, Oct 6, 2009 | Updated 5:14 AM PDT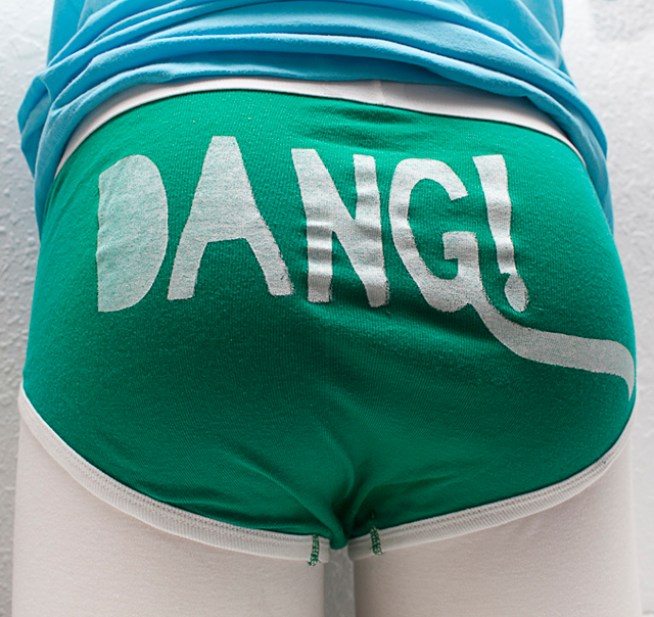 Roger Peters
There was at least one pair of House of Dang undies worn to Studio Four Eleven's Grand Opening and Trunk Show. RoxAnne Noblis, who interned at HoD this summer, told us she was wearing underwear like the ones pictured here on a display mannequin.
HAR MAR SUPERSTAR: Don't know who Har Mar Superstar is? Look him up! But readers at work beware: sometimes he prances around scantily clad (e.g. tighty Whites!). In any case, he's taking on the Casbah at 8:30 p.m with the Tighten Ups. Tickets cost $12.
JAZZ IT UP: Break up your work week as Anthology breaks out its house band. Listen to live jazz and explore Anthology's 13,000 square foot jazz-oriented space featuring an 18-foot fire place, a private VIP dining room and a spacey outdoor balcony to boot. '
BOOGIE DOWN: Little Feat originally disbanded in the late '70's with the death of founder and lead singer, Lowell George. They're back now, and they're playing at the Belly Up Tavern spouting "dixie-inflicted funk-boogie" sounds. Tickets are as low as $32.