Cars: Buy New = Save More?
Think you're saving money buying used? Think again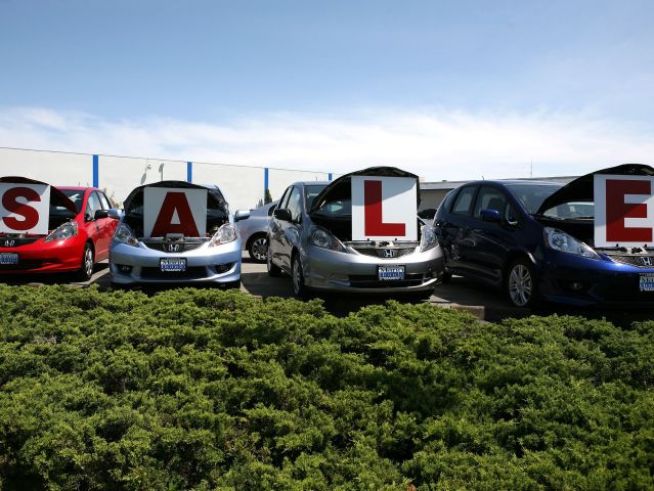 Getty Images
CORTE MADERA, CA - MAY 13: A sale sign is posted on the front of brand new Honda cars at Marin Honda May 13, 2009 in Corte Madera, California. The commerce department reported today that U.S. retail sales for April fell 0.4 percent, the second straight month of decline. (Photo by Justin Sullivan/Getty Images)
If you've been looking to buy a car, you might want to ditch those used car listings and head straight to a dealership.
According to auto shopping website Edmunds.com, purchasing a new model could save you more money than buying a used one.
As the site points out, in any other year, buying used would be the way to go; but in an unpredictable economy buying certain new models from companies like Honda, Toyota, Lexus or Mercedes is the smarter choice.
It's all based on the "generous" deals that are out there right now for those in the market for cars. Pair that with the fact that used/certified pre-owned cars are more expensive to finance, so says Edmonds.
There's nearly 50 cars featured on the list, including a Honda Civic EX 4 door sedan, and a Volkswagen GTI. Get the complete list here.