Former Steeler to Play for Chargers
Max Starks will play in San Diego for the 2013-2014 season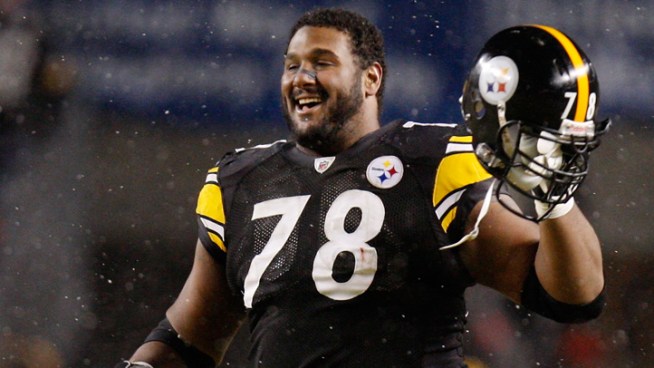 Getty Images
PITTSBURGH - JANUARY 18: Offensive tackle Max Starks #78 of the Pittsburgh Steelers celebrates after defeating the Baltimore Ravens 23-14 during the AFC championship game on January 18, 2009 at Heinz Field in Pittsburgh, Pennsylvania.
The San Diego Chargers agreed on a contract with former Pittsburgh Steelers left tackle Max Starks today, according to the team.
Starks played with the Steelers for nine seasons and was with the team when they won two Super Bowls in 2005 and 2008.
The 31-year-old player suffered a torn ACL in 2011, but was able to play last season.
Starks stands at 6-foot-8 and weighs 345 pounds.