Sproles Hurt on Helmet-to-Helmet Hit
Sunday, Dec 5, 2010 | Updated 3:00 PM PDT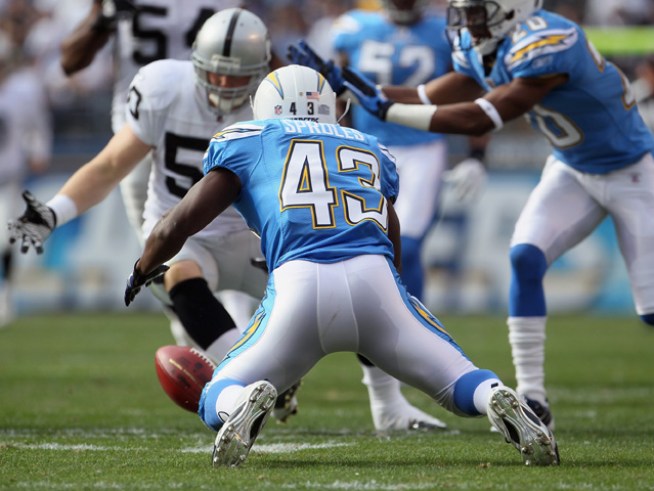 Getty Images
Darren Sproles #43 of the San Diego Chargers fumbles a punt in the first quarter against the Oakland Raiders at Qualcomm Stadium on December 5, 2010 in San Diego, California.
Chargers running back Darren Sproles was injured when he was knocked down by a helmet-to-helmet hit by Oakland's Rolando McClain just before halftime Sunday.
Sproles caught a pass from Philip Rivers and was turning to run when he was hit by McClain. The Raiders linebacker led with his shoulder, but the side of his helmet hit Sproles' helmet. Sproles was on the ground for a few minutes before walking off the field.
The extent of Sproles' injury wasn't announced.
Raiders led 21-3 at halftime.