Pads on Wrong Side of History
Rockies' Jamie Moyer made MLB history against the Padres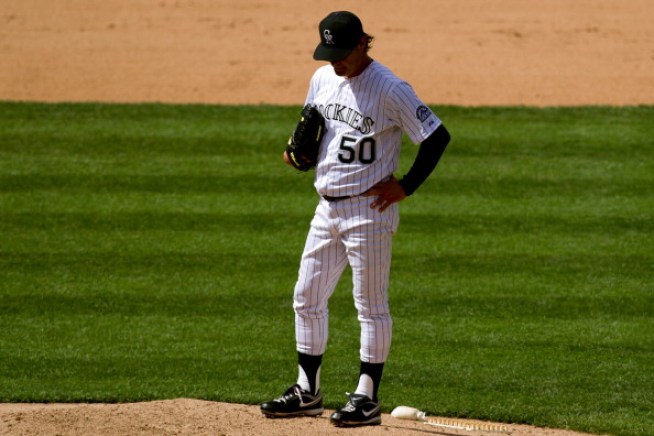 Getty Images
Moyer reacts moments before he is pulled from the game against the San Francisco Giants at Coors Field on April 12, 2012 in Denver, Colorado. The Giants defeated the Rockies 4-2.
The Padres were once again on the wrong side of history Tuesday night.
Rockies starting pitcher Jamie Moyer, 49, became the oldest pitcher to ever win a major league baseball game as the Rockies beat the Padres 5 -3.
Moyer's fastball topped out at a whopping 78 miles an hour, but he fooled Padres hitters with "smoke & mirrors" for 7 innings.
Three double play ground balls helped his cause.
On the bright side for the Padres Chris Denorfia went 4 for 4 and Chase Headley hit a home run.