Friday, Dec 7, 2012 | Updated 6:55 AM PDT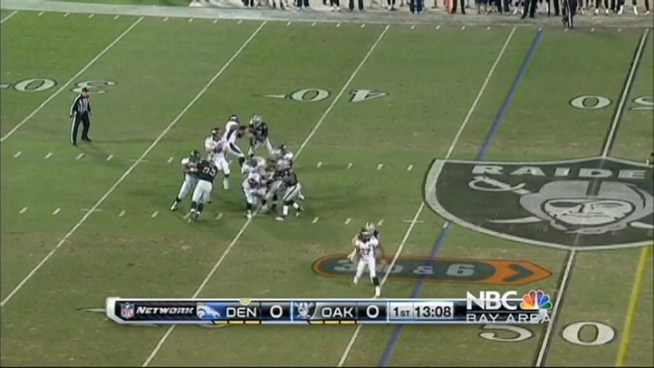 A man is in critical condition after falling from the third level at O.com Colisuem in Oakland, where the Raiders were hosting a Thursday night football game against Denver.
A man fell from the third level at o.Co Coliseum Thursday night, where the Oakland Raiders were hosting the Denver Broncos.
After the accidental fall, the man was transported to a local hospital where he is in serious condition, according to Oakland Police Department dispatch.
The Raiders released the following statement:
"While we do not yet have any information beyond that which has been publicly reported, our thoughts and prayers are with this gentleman and his family and friends."