NBC 7 has learned new details about four horses that died at the Del Mar Race Track this season and as it turns out, one expert says the deaths cannot be attributed to track or turf surfaces.
NBC 7 obtained from The California Horse Racing Board the results of four necropsies. The horse names have been redacted but the necropsies state that two of those four horses died suddenly.
There is no exact determination by the attending veterinarian but Equine Medical Director, Dr. Rick Arthur, said the deaths were presumably heart attack.
Del Mar Turf Races Suspended for Maintenance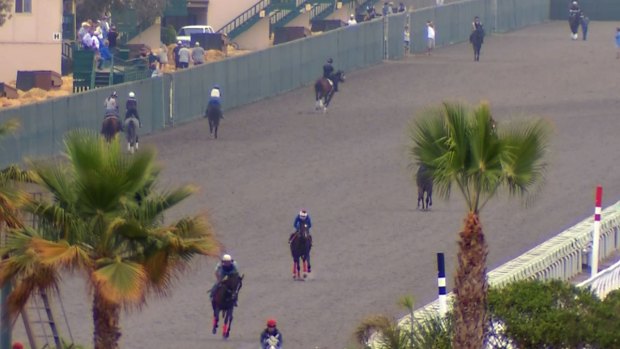 After multiple horse fatalities at the start of the 2014 Del Mar Racing season, races on the turf track have been suspended for the next week to allow time for aggressive maintenance. A track consultant has also been hired. NBC 7's Dave Summers reports on Aug. 1, 2014. (Published Friday, Aug. 1, 2014)
Another horse died in its stall of unknown causes and the fourth broke loose from its rider, crashed into a fence and injured its leg so bad that it was euthanized.
Dr. Arthur said none of these deaths can be attributed to track surfaces.
Dr. Arthur said determining the track surface is the origin of severe injury is difficult. He said that in 95 percent of cases where horses are euthanized because of injury, there is some pre-existing condition that contributes to it.
Horse Injured After Del Mar Turf Changed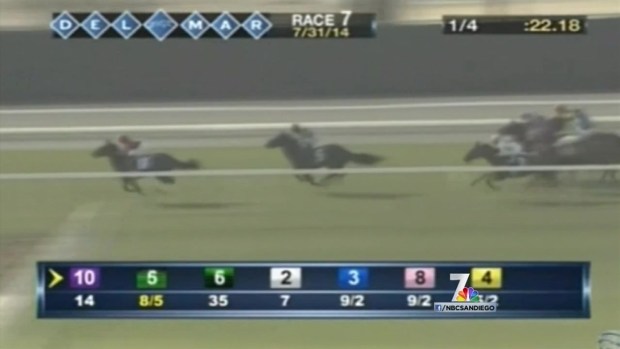 Once again a horse is injured in an incident that occurred on the turf track. As Derek Togerson reports, it's the same turf track that was just installed this year, and underwent maintenance earlier this week (Published Friday, Aug. 1, 2014)
Enhanced necropsies are being performed on six other horses that died this season at Del Mar. The results are part of a state investigation into this unusual number of fatalities at the famous seaside track.
Those results aren't expected for several weeks.
In late July, following the deaths of seven horses, the Del Mar Thoroughbred Club closed its turf track for about a week so crews could inspect the turf and prevent further equine injuries.
After the turf track was reopened, there was another serious horse injury, prompting track officials to close it yet again on Aug. 1 for another week for aggressive maintenance. A track consultant was also hired.

Published at 5:55 PM PDT on Aug 28, 2014 | Updated at 7:23 AM PDT on Aug 29, 2014