Chargers Fun Fact: Malcolm and Malcom Floyd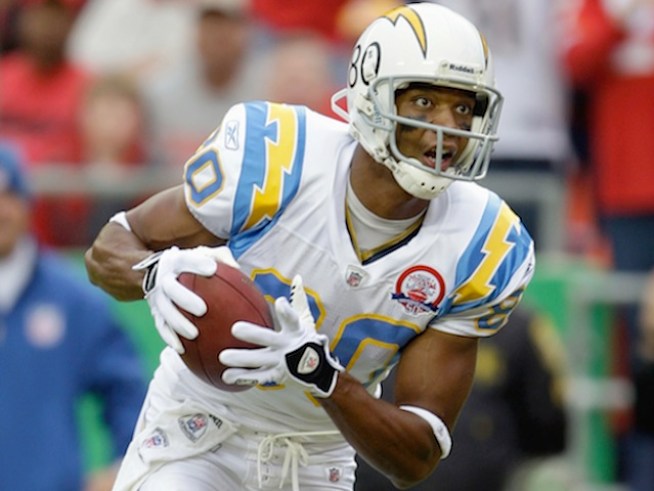 Getty Images
KANSAS CITY, MO - OCTOBER 25: Malcom Floyd #80 of the San Diego Chargers carries the ball during the game against the Kansas City Chiefs on October 25, 2009 at Arrowhead Stadium in Kansas City, Missouri. (Photo by Jamie Squire/Getty Images)
The Floyd brothers not only share their last name, but their first names are just one letter off. Malcolm and Malcom Floyd are both NFL Wide Receivers. Because of the one letter difference, many football fans get the two confused.
Malcom plays for the San Diego Chargers. Malcom signed as a free agent with the Chargers in 2004, after graduating from the University of Wyoming.
His brother Malcolm, played with the Houston Oilers from 1994 to 1997 and did stints with the St. Louis Rams and the New Orleans Saints . Malcom is now an elementary school principal in Sacramento.
CHARGERS COVERAGE
Complete Coverage: San Diego Chargers
SPORTS NEWSLETTER
Stay connected to what's going on in sports by signing up for our daily newsletter.