Another Sweep for the Bolts
Make that 13 straight victories over the Raiders
Sunday, Nov 1, 2009 | Updated 6:30 PM PDT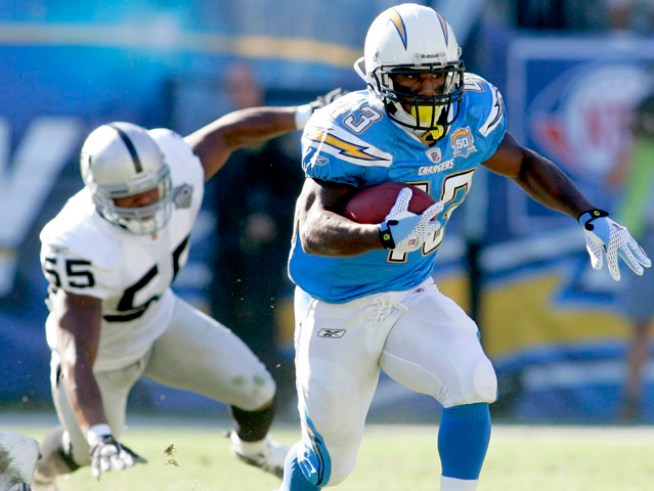 AP
San Diego Chargers running back Darren Sproles runs past Oakland Raiders' Jon Alston for 15 yards in the second quarter of a NFL football game Sunday, Nov. 1, 2009 in San Diego.
Some things never change in San Diego, such as the great weather and LaDainian Tomlinson and the San Diego Chargers beating the hapless Oakland Raiders.
Tomlinson scored twice, the first in the wildcat, and the Chargers won 24-16 on Sunday, their 13th straight victory against the Raiders. It's the longest active NFL winning streak by one team over another.
The Chargers (4-3) have swept the series for the sixth straight season. Many Chargers, including quarterback Philip Rivers, have never lost to the Raiders (2-6). It was San Diego's seventh straight home win against the Raiders.