Injured Vet Trains for Sochi Olympics in Chula Vista
Andy Soule lost his legs in Afghanistan, but moved on to win biathlon bronze in Vancouver.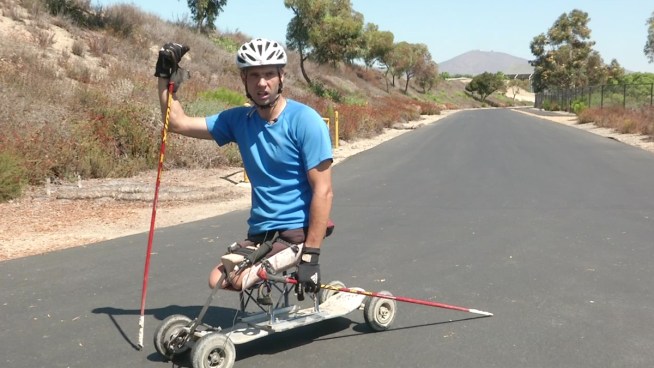 NBC 7's Steven Luke shares the inspiration story of Paralympic athlete Andy Soule, a U.S. veteran who turned to skiing following an abrupt ending to his career as a serviceman. Now, Soule plans to represent his country in a new way at the 2014 Paralympics in Sochi.
Andy Soule's life changed in 2005 when an improvised explosive device in Afghanistan took both of his legs below the knee while he served in the Army.
Forced to retire from the military, and after seven surgeries, Soule has become a Paralympic skier and is now training at Chula Vista's Olympic Training Center in preparation for the upcoming 2014 Winter Paralympics in Sochi, Russia.
He won a bronze medal in Vancouver four years ago, giving him the distinction of being the only American athlete to medal in Biathlon at an Olympic or Paralympic Winter Games.
"It was certainly very difficult at first," Soule said. "But we make it look easy."
In Chula Vista, Soule and teammates work out daily on "road sleds" – small go kart-like boards with wheels which allow Paralympic Skiiers holding ski poles to climb hills, work on endurance, and fine tune balance regardless of terrain or weather.
USOC numbers suggest veterans make up about 10 to 15 percent of the U.S. Paralympic team. The movement actually got its start shortly after World War II as a way to help injured vets.
Soule says he wishes he could still serve his country as a member of the armed forces, but since he can't, he'll represent it.
"This is a huge part of a guy who has acquired a new challenge in his life and learning to live with that," he said.