The Italian town hardest hit by last month's earthquake has filed a criminal defamation complaint denouncing French satirical weekly Charlie Hebdo for a cartoon depicting victims in layers of lasagna.
Amatrice lawyer Mario Cicchetti told The Associated Press he lodged the complaint about the "macabre" cartoons on Monday in Rieti, the provincial capital.
Cat Rescued Weeks After Italy Quake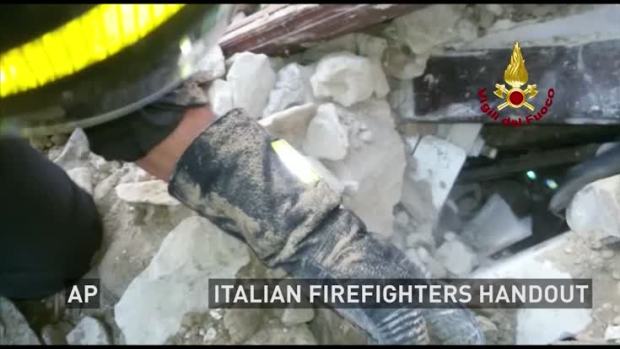 Firefighters found and rescued a cat on Sept. 9, 2016, found in the ruins of Accumoli, one of the Italian towns worst hit by the devastating 6.2 magnitude earthquake. It was not clear if the cat had been trapped under the rubble since the quake struck central Italy on August 24, or was buried under the rubble following an aftershock. The quake leveled three towns, killed nearly 300 people and left some 4,000 people homeless. (Published Friday, Sept. 9, 2016)
Charlie Hebdo published two cartoons about Amatrice, a hill town where most of the 295 people killed in the Aug. 24 quake lived and which is known for a famous pasta dish.
One showed arms and legs protruding from between layers of lasagna. The other, depicting rubble, was captioned: "It's not Charlie Hebdo that built your homes. It's the Mafia."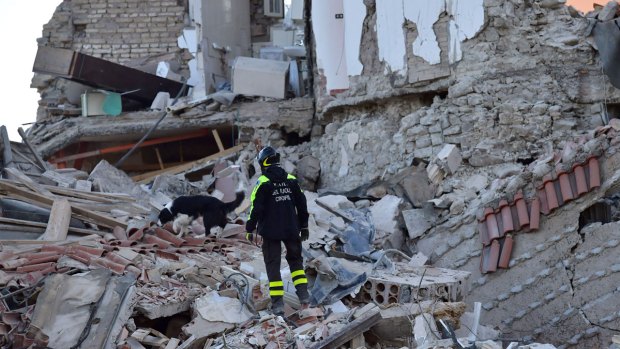 Dramatic Images: Deadly Quake Rocks Central Italy
Prosecutors will decide whether the defamation complaint has merit.
They're already investigating why so many buildings collapsed.
Published at 5:50 AM PDT on Sep 12, 2016 | Updated at 6:01 AM PDT on Sep 12, 2016