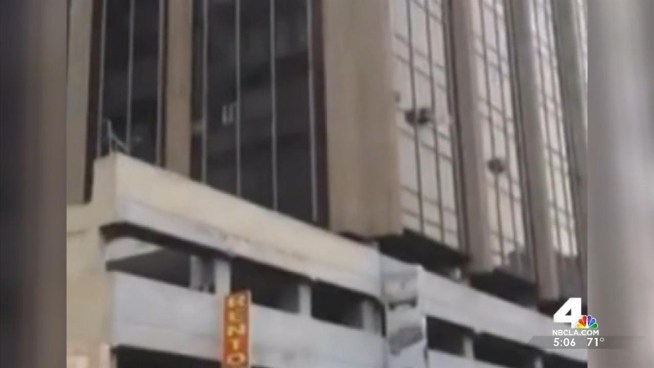 Mekahlo Medina
A magnitude-6.4 earthquake centered near Mexico's Pacific coast on Thursday was felt as far away as Mexico City, which has survived its fair share of powerful quakes in the past. Mekahlo Medina reports for the NBC4 News at 5 p.m. on Thursday, May 8, 2014.
A magnitude-6.4 earthquake has struck near the western coast of Mexico Thursday morning.
The temblor was reported at 10 a.m. about eight miles southwest of Tecpan de Galeana, according to the United States Geological Survey.
More than 80 people reported feeling the quake on USGS's website as of 10:30 a.m.
No tsunami warnings were in effect immediately following the earthquake.
"We do not expect a Tsunami, because the epicenter is on land," said Paul Caruso of the National Earthquake Information Center. "We do not have specific information on the fault that this quake is on."
Carus said there have been a few large earthquakes in the same area over the last month.
The USGS initially reported that the temblor was a magnitude-6.8.