Art: Raw and Powerful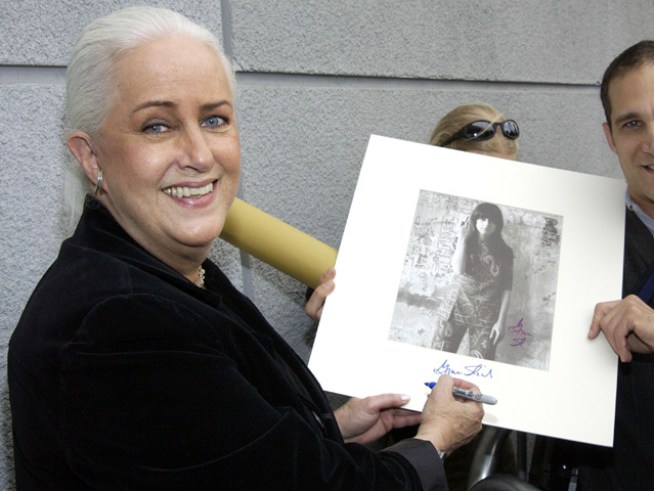 Getty Images
HOLLYWOOD - OCTOBER 22: Musician Grace Slick signs a portrait of herself at a handprint ceremony inducting her into the Hollywood Rock Walk at the Guitar Center on October 22, 2002 in Hollywood, California. (Photo by Vince Bucci/Getty Images)
Be transformed into the edgy, psychedelic world of Grace Slick at the Alexander Salazar Fine Arts Gallery.
From 6 p.m. to 9 p.m., meet the critically-acclaimed musician and artist of the turbulent 1960s who is known for producing raw and powerful art. She was a rebellious leader of the notorious group Jefferson Airplane, who later changed their name to The Jefferson Starship.
After saying adieu to her rock n' roll roots, she has begun creating creative portraits and the Wonderland series with pen, pencil, watercolor and acrylic paint. Some of her muses include Jimi Hendrix and Janis Joplin.
Sign up for a chance to meet Slick during an exclusive VIP tea for two or stop by the gallery to appreciate her work. Call (619) 531-8996 for more information.
Stay connected to what's going on around town by signing up for our daily newsletter.