Potrero Man Shot in Both Legs: Deputies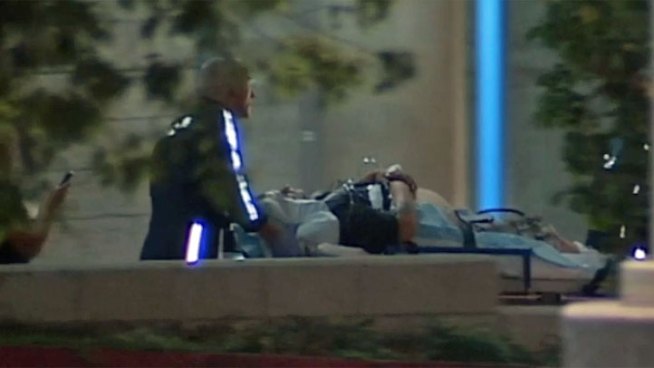 Deputies are investigating a shooting in Potrero where a man was shot in both legs late last night. NBC 7's Lea Sutton reports.
A Potrero man was rushed to a nearby hospital with gunshot wounds to both legs Monday.
San Diego County sheriff's deputies were called to the shooting on Potrero Valley Road and Harris Ranch Road around 11:45 p.m.
A caller who identified themselves as a friend of the victim reported the man had been shot twice and was bleeding badly.
The victim suffered gunshot wounds in each calf deputies said.
Law enforcement officials told NBC 7 San Diego they initially thought the shooting was accidental but have since found shell casings and are actively looking for a suspect.
Emergency crews airlifted the victim to Sharp Memorial Hospital where officials say the man's injuries are not life-threatening.