Police Chase Ends in Crash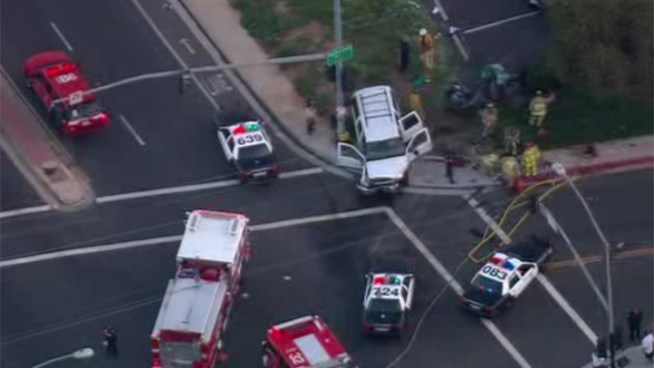 A police chase ended in a crash Tuesday night in Paradise Hills. Six people were taken to the hospital, according to police.
The incident started around 6 p.m. That's when officers spotted a stolen Honda sedan near Calle Gaviota and Winchester Street, according to officials.
When officers tried to pull over the car, the 19-year-old driver fled.
According to police, the driver ran a red light a few blocks away, at the intersection of Reo Drive and Rancho Hills Drive in front of St. Timothy Lutheran Church. The sedan slammed into an SUV, with a mother and two boys inside.
The extent of injuries is unknown.
Check back for updates on this story.

View Reo Dr & Rancho Hills Dr in a larger map